Exopa Ready For L-Fashion Nite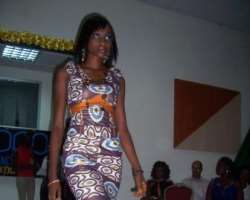 THE EXOPA Modeling Agency will bounce back this December with the second edition of its L-Fashion Nite for plus size models.
The event, which was introduced just last year, is aimed at providing a platform for plus size models to strut their stuff, as well as to help nurture other plump models interested in a modeling career. Beyond that, it is also to append some innovation into Ghana's fashion industry.
The modeling agency will thus be taking the country on another action-packed modeling ride at an extravagant show scheduled for December 24, Christmas Eve. Fleshy ladies will have the opportunity to mount the runway to parade their God given bodies to the full glare of modeling and fashion fans.
Auditions for the exciting event are scheduled to commence on November 25 at the Exopa Burge modeling school.
It is not certain how many fat models will be required for this year's event.
Last year's affair attracted over five hundred plump ladies during the first round of auditions. Out of that number, Exopa selected 50 ladies who were trained alongside their slim counterparts for the event.
The new management of the agency told BEATWAVES it is leaving no stone unturned in their desire to give a magnificent show.
The occasion, it indicated, will live up to expectation, as it is expected to attract a lot of top fashion designers and celebrities. There will also be electrifying performances from musicians whose names are yet to be published.
By Francis Addo