2012 U.S.-Sub-Saharan Africa Trade and Economic Cooperation Forum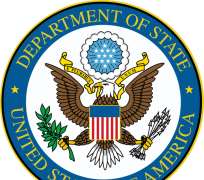 WASHINGTON, June 8, 2012/African Press Organization (APO)/ -- Media Note
Office of the Spokesperson
Washington, DC
June 7, 2012
The U.S. Department of State, in conjunction with several U.S. Government agencies, will host the eleventh annual U.S.-sub-Saharan Africa Trade and Economic Forum, commonly known as the AGOA Forum, June 14-15, 2012 in Washington, D.C. The African Growth and Opportunity Act (AGOA) is the U.S. Government's signature trade initiative with sub-Saharan Africa, and is the parent legislation of the Forum.
The 2012 AGOA Forum will focus on enhancing infrastructure development in Africa in four ways: (1) promoting an improved business climate and effective regulation that will encourage private-public partnerships; (2) increasing regional economic integration through strategic development of regional transportation corridors, regional power pools, and power generation capacity that can be shared across borders; (3) highlighting opportunities for U.S. exports in infrastructure related products and support for U.S. investment in the sector; and (4) encouraging the adaptation of renewable energy and energy efficient products.
The annual AGOA Forum is a mix of programs and events that will take place during the month of June. This event will be preceded by a two-day civil society program June 12-13 in Washington, DC. The Corporate Council on Africa (CCA) will also host its infrastructure conference June 18-20 in Washington, DC, and the U.S.-Africa Business Conference (USABC) will be held in Cincinnati, Ohio June 21-22.
Learn more about the activities of the Bureau of African Affairs at the Department of State at: http://www.state.gov/p/af/index.htm. Follow us on Facebook and Twitter at: http://www.facebook.com/DOSAfricanAffairs and http://twitter.com/#!/AFAsstSecy.