DANA FORCED ILL-FATED PLANE TO FLY - STAFF ALLEGES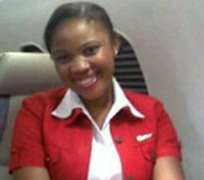 By Hugo Odiogor AND LAWANi MIKAIRU
LAGOS - An official of Dana Airline, yesterday, made a startling revelation on the circumstances surrounding Sunday's crash of the airline's Lagos-bound plane in Iju-Ishaga, Lagos, saying the management of the airline knew the ill-fated aircraft was faulty before take-off but still went ahead to fly it.
This was corroborated by two officials of Nigerian Airspace Management Agency, (NAMA),one of the regulatory agencies in the Aviation sector who argued that the airline should be charged with murder because 'the particular aircraft McDonnell 83 with Registration Number 5N-RAM had history of technical problems which both the airline and regulatory agencies were aware of'.
DECEASED Vivien Effiong
According to the officials, 'this particular aircraft had hydraulic problems three weeks ago and had to return to Lagos after take off, thereby aborting the flight.
DANA forced plane to fly -Staff alleges
The airline official, who made the revelation  in an interview with Channels television,but does not want to be named, confirmed that the ill-fated Dana Air flight 0992, MC Donnell Douglas (MD 83) was faulty shortly after it left Lagos and stopped over in Calabar.
She alleged that the Indian owners of the airline threw caution to the wind and insisted that the plane must fly in a bid to maximise profit, thereby sending the plane over to Abuja to pick passengers, when it should have been returned to Lagos for further repair.
She also claimed the flight has had persistent history of faults with its hydraulics in recent times and it was not supposed to have flown.
According to the official, 'the plane has been faulty for a very long time. There was a case when it was on ground in Uyo for over six hours, because of delayed flight, it had a bolt. And then in Abuja it happened a few days ago, then some people went with the aircraft but they could not come back, because it had a fault there and it couldn't leave Abuja.'
'The same engineers that fixed it and then they sent crew to bring it with passengers to Lagos.'
Confirming that the plane that crashed on Sunday, was not supposed to leave Lagos at all, the Dana official stated that 'yesterday, it (Dana Air flight 0992) was not supposed to leave Lagos at all, but it left and then got to Calabar, developed fault and it was fixed and then they took it to Abuja, when they should have returned to Lagos but because they didn't want to part with the little money they will make,  they took it to Abuja, loaded full passengers, and then it couldn't get to Lagos. '
'It has been having faults over time, continuously, hydraulics or one thing or the other. That aircraft kept having problems and they were not ready to park it' she alleged.
http://www.nigerianbestforum.com/blog/wp-content/uploads/2012/06/Victims-of-Dana-Air-crash.jpg Fatokun and daughter, Olusola Arokoya, Ajuonuma, Onita, Ike Abugu and Kunbi
She added that the management of the airline does not return aircraft with faults back to the station, as it should have, but 'they make it complete its normal route to where ever it is supposed to go before they bring it back to Lagos' she said.
Also, the Special Adviser, Technical to Minister of Aviation, Mr. Victor Oche Elias, has revealed that the pilot of the ill-fated plane, had alerted the aviation authority of the airport, on the emergency situation 11 nautical miles to landing.
It was further disclosed that the pilot's May-Day cry was given priority, but the plane could not make it, as it crashed 4 nautical miles to landing.
MC Donnell Douglas MD 83  was sold to Dana Airline in 2009 by a US-based Alaska Airlines, ahead of the airline commencing its services in Nigeria.
Dana Air blames crash on engine failure-Apologises
Meanwhile, Officials of Dana airline have attributed the cause of the ill fated flight which crashed at Alagbado on Sunday, to engine trouble Oscar Wason, Dana Air's director of operations, told CNN the American pilot of the passenger lane had reported engine trouble shortly before the crash. Sources said the engine of the Aircraft had caught fire and the  radioed the control tower to declare an emergency, landing  as it was in its final approach to Murtala Muhammed International Airport. The Dana Air flight was from Abuja to Lagos with its six crew members. The Boeing MD-83 slammed into a two-storey residential building. This contradicts earlier reports that the ill fated  Dana aircraft crashed into high tension electricity  tower. The Airline equally apologised to Nigerians and the families of the victims.
Reports said over at least 115 bodies have been recovered from the smoldering wreckage,  where rescue workers were still searching for the flight data recorder. Policemen with cadaver dogs and officials of National Emergency Management Agency  are maintaining the search for bodies and valuable items inside the wreckage. Large crane from a local construction company was being used to lift pieces of debris away. They also brought blow torches to cut through what remains of the plane. Some of the rescue workers wore masks to  protect themselves from the stench from the site of the crash. Lagos state governor  Babatunde Fashola told the surging crowd to make way for the first line responders to do their work because they are in an accident site, not a tourist site. Said Governor Fashola: 'This is a crash site, it is an investigation site, and we should keep our distance and allow the first responders to do their work.'
Meanwhile families of the deceased are being invited to take a look at some of the recovered bodies for possible identification. Said source: 'It is going to be a tough call for some of the families to see the mangled bodies of their loved ones but in this part of the world it is important for departed ones to be given a proper burial'