Exopa Boss Trial Adjourned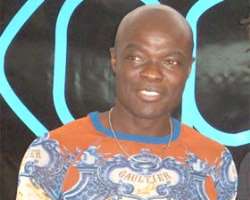 THE TRIAL of international model and Chief Executive Officer (CEO) of Exopa Modeling Agency, Ibrahim Sima, which was expected to continue at an Accra Fast Track High Court yesterday, has been adjourned.
This was after counsel for Sima, James Agalga, and prosecuting state attorney, George Kwadwo Ofori, were informed by a court clerk as soon as they arrived that the case had been adjourned to October 12, 2009.
Sima, who was brought to court with other suspects on remand, looked sober. Some friends, relatives and models of Exopa were there as usual to commiserate with him.
No reasons were assigned for the adjournment, but it is believed the judge was unavailable.
Three officers of the German Consulate asked to have a word with the accused person, who is believed to be a German national, during the last hearing but were denied access.
The prison officers who escorted Sima reportedly refused to allow the Germans access to the accused person saying that there had been no formal order to give the officers the opportunity to have a word with their citizen.
Counsel for the accused person, Mr. Kwame Akuffo, drew the attention of the trial judge Justice Charles Quist to the fact that the Consulate had sent representatives to see their national, but the prison officers were not willing to allow them contact.
When the judge enquired why the officers were denied access, the head of the prison officers who escorted the prisoners to the court said the consulate should have applied to the Prisons service and booked an appointment to see Sima.
The judge however intervened and ordered them to allow the representatives of the consulate access to the accused person. The accused was escorted to see the German officers after the case was adjourned.
Mr. Sima, who was arrested after narcotic drugs were found in his possession, reportedly told officials of the Narcotics Control Board that the tubers of yam the drugs were found in were given to him by one Salifu.
Remnants of glue and a bread knife were allegedly found in Sima's house. The items are suspected to have been used to prepare the tubers of yam for transportation.
Mr. Sima allegedly admitted to investigators that the glue and knife were used for the purposes as presented to the court.
Kwame Akuffo however objected to the evidence presented by the state attorney, arguing that the information was elicited from his client without the presence of his counsel and prayed to the court to dismiss them.
By Fidelia Achama