Three monarchs due in Banjul to grace Yoruba Community coronation in The Gambia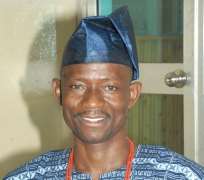 Three foremost Yoruba traditional rulers from Nigeria, His Royal Highness Oba Kabiru K A A Agbabiaka, Osolo of Isolo; HRH Oba Azeez G Isola Asiwaju, Onikotun of Ikotun and HRH Oba Samsudeen Amoo Mojeed, Onisheri of Isheri-Osun are due to arrive in The Gambia for the coronation ceremony of elected Oba, HRH Oba Moshood Kolawole B Abolade, The Ariwajoye 1 of the Yoruba Community in The Gambia slated for 9 June, 2012 Alhagie Demba Sanyang, Paramount Chief of the Gambia among others will altogether with the Obas crown the new Oba.
In Yoruba land the title called Oba means King and for several years Nigerian citizens, for Yoruba especially being resident in The Gambia, this mark the first time of the residuals to elect and crown Oba among them.
In a brief interview with the elected Oba Moshood Kolawole B Abolade on the significance of king to Nigeria Yoruba Community in The Gambia, he said the Yorubas have come a long way in The Gambia as some have their businesses and families there and contributes to social welfare of the country in different areas and "in as much as that The Gambia is our second home," he said. He continued that it is more important because it is another way of coming under one umbrella as brothers and sisters and become one family. By this "we know each other's better," he said.
"Beside all these, in Nigeria among all the three tribes there is always king as head of a community. Because Oba is elected after a due consultation and acceptance from executive elders and general members of Yoruba Community in the Gambia just exactly as it is done back home in Nigeria," he noted. Therefore, the coming of other Obas from Nigeria and paramount chiefs in the Gambia is to crown, bless and showcase African culture particularly Gambia and original Yoruba Nigeria's cultures. "This is also to promote the cultural relationship exists between The Gambia and Nigeria hence we have passed through the National Council of Seyfolu in conjunction with paramount chief in The Gambia, and as well as Ministry of Land and Local Government," he added
He further added that Yoruba are peace loving people with deep and nourish culture which other countries like Benin, Togo, Ghana, Ivory Coast, Sierra Leone and Burkina Faso, Argentina, Brazil, Cuba, France, Germany, Ghana, Haiti, Jamaica, Mexico, Trinidad and Tobago, UK, USA, Venezuela, and other places, practise.
Concerning his coronation activities, he said three Royal Highness from Nigeria will arrive in the Gambia for the coronation and as Yoruba tradition demands they will pay homage to Her Excellency Aja Isatou Njie-Saidy, Vice president of the Gambia and Minister of Women's Affairs and Ambassador Esther John Audu, Nigeria High Commission in The Gambia. He noted that Aja Fatou Mass Jobe-Njie, Minister of Culture and Tourism is the Special Guest of Honour for the coronation.
Brief biography of HRH
His Royal Highness (HRH) Oba Moshood Kolawole B Abolade, The Ariwajoye 1 of the Yoruba Community in The Gambia was born in 30 July 1966 to a Muslim family of Abolade in Ibadan, Oyo State, Nigeria. After his primary and secondary schools education in 1985, he went to Teachers Training College between 1986 and1988 and St Andrew's College of Education, Oyo from 1988 to 1991. In 1992 he gained admission to former Ogun State University now Olabisi Onabanjo where he bagged his BSc (Ed) Biology. He has taught in various schools in Nigeria and in the Gambia before he became self-employed. He is presently the CEO of Abolly Ventures International.
He had in the past and present been involved in different social activities while he has received different awards here in the Gambia and other countries. He is happily married with children.