STOCKBROKER SEEKS ESTABLISHMENT OF MORE STOCK EXCHANGES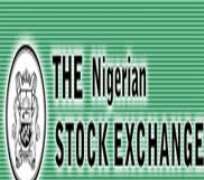 By NKIRUKA NNOROM
A financial expert and the Managing Director, Maxifund Securities Limited, Mazi  Okechukwu Unegbu, has called for the establishment of more stock exchanges across the nation, saying that the demutualization of the current exchange without providing alternative trading points will portend danger for the entire economy.
Unegbu who spoke at the Bi-monthly discourse of Financial Correspondents Association of Nigeria, in Lagos, said that provision of alternative markets will not only break the stranglehold of monopoly, but will promote competition among the various exchanges.
He argued that demutualization of the current stock exchange without an alternative will ground the activities of the stock market to a halt in case of any eventualities.
'It is dangerous to have monopoly in business. That monopoly holds all the power. If you now say you want to demutulaise that particular monopoly without other competing organizations, you are going to have problem.
Supposing something happens to that privately  owned business, like some banks that have failed in this country; supposing in those banks that failed there is no NDIC to pay people their N100,000, N200,000, and there is no other bank to go to, what will happen? The system will be grounded to a halt.
'So why I am personally calling for establishment of more exchanges is so that if we demutualise the current stock exchange and something goes wrong with it, there will be an alternative that you can go to refinance your stock,' he said.
'Assuming you have the shares of First Bank of Nigeria (FBN) and they demutualise the Nigerian Stock Exchange, and because of the greed of capitalism, because of the greed of one director or a staffer, or because of so many other things that can affect that business, because it has to compete with other exchanges outside Nigeria and something happens to it, and you have the shares of First Bank to sell, but there is no alternative window, there will problem.
Secondly, if that thing happens, people that want to raise money cannot. So you are going to have the problem of illiquidity and problem of not being able to raise developmental capital for the market; but if there are alternatives, you don't need to depend on that. You can take your shares to other exchange to raise money with your shares,' he added.
He noted that efforts should be concentrated in encouraging the local investors to patronize the market rather than pursuing the foreign investors, saying that exit of over 80 per cent foreign investors in 2008 worsened the impact of the global crises in the market.
His word, 'the problem we had was that the moment Nigeria had problem in 2008, those foreign investors dumped their shares, made their money and ran away.'