Why I'm bringing Imo people close to the government -Asugha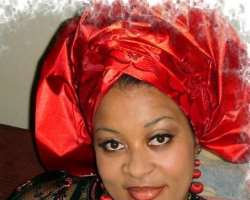 The Special Assistant to the Imo State governor on Public Affairs, Lisa Asugha is noted as the youngest appointee among the Okorocha's cabinet, and since the history and handover of power to the civilian government in Imo state. This warm and charming personality that is poised to deliver has unfolded her plans of bringing the people close to the government. Lisa who is marked for her talent in leadership has never failed to inspire her contemporaries and admirers. In this interview with UGOCHUKWU FAVOUR-MAYOR, the fair-skinned and pretty Lisa who could be credited as a socialite and showbiz practitioner speaks on her political appointment, the controversial 4-tier community government and other burning issues heralding the Governor Anayo Rochas Okorocha's government.
Background
Lisa Asugha Chinwe is from Nkwerre Local Government of Imo State, the South Eastern part of Nigeria. As a pacesetter, at the age of 16 she founded a youth based organization called Prodigy Global Network. This Youth Organization saddled itself with the responsibility of discovering the hidden potentials in youths and to harness them into impacting their world positively.
This organization driven by vision and insight from God was able to make these youths achieve their dreams by creating a link to agencies and securing them contract jobs in their different areas such as music, film, adverts etc. Lisa herself has also done couple of billboards. Youths that have crossed Lisa's path have all become proponents of change. She has also worked for the success of most philanthropic outfits globally, and which through her passion to help women and people to enhance their personal style and quality of life have ones granted her an invite by the United Nations for the Women congress in New York.
Politics
For those who might take Lisa as one of those who returned home for appointment, it's quite a wrong thought. After her graduation from Ahmadu Bello University Zaria with Bsc Economics and an Msc in Human Resource Management & Development from the University of Leicester, she got herself into the youthful position of public relations manager at the office of the Rochas Foundation / Rochas Group.
It is quite evident that Governor Okorocha chooses to surround himself with professionals, following Lisa's appointment that came from her outstanding services while at Rochas Firm; she got retained by the Imo State number one citizen to serve in the capacity of Special Assistant on Public Affairs.
Also from the outstanding services Lisa rendered, she noted that she coordinated media relations; she wrote and placed press releases and announcements as they fit the organization's needs. She produced an outstanding website that members and others turn to for information, one that enhanced the organization's image, answers frequently asked questions, and gives insight on the organization, she stressed that her duties then included assisting with agendas, coordinating meetings, and helping with other organizational aspects.
Currently, she acts as an interface between the Imo State Government and the Public. Interestingly, she is the youngest in the cabinet. So far, her organizational skills have been brought to bear and the Imolites are better for it. As she would always say "she is grateful to the governor for such an opportunity to serve and be part of history in the Imo Rescue Mission Agenda of the current administration.
People oriented programmes
She opined that her state is the first of its kind in the Nigerian history to run a 4-tier system of government which is rooted among the community speakers, adding that it would bring development and economic boom to the grass root level, as the governor who she says believe in selfless services is focused at channeling development to the rural communities.
Also, she stressed that the state is also providing free quality education, whereby students are given free school materials like socks, bags, books, shoes, and even paid a stipend for schooling. In fact even when the Federal Government was debating on if to pay workers their N18, 000 minimum wages, she admitted that her state is freely paying N20, 000 to workers. On other human oriented programmes the Imo State government has engaged, she said, "for security control, the state has launched operation community policing with over 100 policing vehicles. As if that's not enough, the state embarked on the welfare of its pensioners and paid them pensions been owed over 13 years and also established the Imo foundation to cater for the needy and down trodden in Imo state. The governor is also committed to take Imo State to the next level, because he is working and still working, in a short while, people would see more of his projects," she enthused.
Complacent with the job
As a hardworking lady, she has effortlessly being able to balance work, family, relationship, and personal relationship with God and business.
According to her, "being successful is being able to balance all spheres of your life". Also, with intimidating educational background, all from human resource management and development, Lisa's human relations and management prowess could be described as being unequalled.
Philosophy
She believes the greatest asset one can have is human capital. She has taking resilience, discipline, humility, pragmatism and of course penchant for excellence, as part of her leadership traits.
Outfit
She has been able to set a noble example of what the Imo people should expect from her political position with the success she has been able to acquire from her private business outfit known as Extravaganze weddings & events, based in Abuja. This outfit which was established out of her passion on creativity and perfection is today one of the biggest event outfits in Nigeria. This outfit which has become synonymous to exceptional events management and decoration has its policy as never to create two same events. Lisa also confirmed it, "every event has its own creation of a unique theme and setting. I'm always happy to get a "wow" expression from my clients; I am just living my dream."
With burning desires to enhance and promote quality and exceptional event designs in the country, many outfitters keep wondering the magic behind Lisa vision. She disclosed that she has been able to travel far and wide for idea development. In her words, "with Extravaganze, I plan, design and style wedding and events in Abuja, throughout Nigeria as well as destination weddings and events abroad. My years and training in the United Kingdom and United States has given me the exposure and in-depth understanding of the event world and what it takes to create an out-of –this world, state of art events. I employ a holistic vision and professionalism for every wedding and special event planning to ensure that every detail is reflected in the overall vision and ambience of an event".
Motivation
Lisa remains a personality that would always say no to failure. She has got this disarming posture that where people failed she has always got result. Socially, she is balanced. Religiously, she is a devout Christian and will always be caught investing her business with God as the steer man and this has undoubtedly worked for her. She is a people oriented person, and always wearing a smile and trying to make a change for humanity.
On air programme
Another way of communication proffered by Lisa's bureau for people to communicate well with government's policy is that of the radio programme.
According to her, "Wetin Una think" Radio Programme is a Public Affairs thing that is Live on radio, Orient FM 94.4 and it comes every Wednesday by 12.05noon. It allows people to call in to tell us what they think government is doing that is right or wrong, and also complain on various issues affecting them. The programme has a wide spread audience
and we have been getting good progress report."
Managing the 4-tier government
Today, Imolites are made to understand that the community government council that earlier caused a stir would comprise the traditional ruler of the community, a president-general, a youth leader, a woman leader, and a community liaison officer, all of who would be elected by the communities themselves under option A4, and they would also preside for the government and the people. The aim of the community government council, according to Asugha in one of the radio programmes, is to bring about evenly spread development in the rural areas of the state; whereby attracting unprecedented development to communities in the state, making Imo the most developed state in the country.
She also emphasized that her bureau is designing a 4-tier system of government portal: "The Bureau has designed a portal for progress reports, evaluation and rating of all communities in Imo state. This portal would serve for citizens from every community to monitor and be aware of what is happening in their communities," she disclosed.
Corporate relationship
Public affair being a term used to describe the government relationship with stakeholders, Lisa has been able to engage top stakeholders to explain the government policies, provide statistical and factual information on how to lobby issues which could impact upon the government's ability to operate successfully.
The work according to her combines government relations, media communications, issue management, corporate and social responsibility information dissemination and strategic communications advice. She said, "It aims to influence public policies, build and maintain a strong reputation and find a common ground amongst stakeholders, and also building relationships with major companies in Imo State. They have been notified in carrying out their various corporate social responsibilities like Job creation, community development, local content and we have designed giving awards to companies that make a difference and to showcase such companies."
Expectation
"We are building a database of information for the various stakeholders and interest groups. What are some key pieces of information/data that people need on a day-to-day basis that needs to be computerized and can be put into a database? Examples that come to mind are: secondary school results, university results, driver's license information, immunization records, birth records, marriage certificates, and many others.
"The bureau of Public affairs is collecting data to create a database for easy retrieval. The plus is that information becomes readily available; data/information that people or businesses would find most useful. The bureau has been hosting Special series of talks and Town hall meetings spotlighting key issues that are important to the state. And every month we do a series of PR Campaigns, we invite a guest speaker to speak on an issue for the month. It could be a topic on healthcare, education, power, water, culture etc. The Bureau has also created a calendar for Imo state and every month has theme, which in short time, Imo will totally be transformed".