Boko Haram: Time for prompt action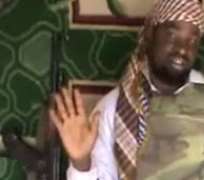 "Enough is enough...traditional and religious leaders must bear a special responsibility in counselling those in position of authority at federal, state and local government levels that governance must necessarily be equated with service to the people and that of the socio-economic development of the society". The Sultan of Sokoto, Alhaji Muhammad Sa'ad Abubakar at the central council meeting of the Jamatu Nasril Islam (JNI) in Kaduna.
There is no hiding the truth that the security situation in Nigeria has been of serious concern to many patriots as it has created a false Muslim-Christian faceoff which has never existed in the country to such a level.
This false faceoff, resulting from the indiscriminate bombings and killings that have been orchestrated by Boko Haram especially in the past few months, is what the government and people of Nigeria must resist by all legitimate means without causing more bloodshed or misunderstandings. Boko Haram seems to be a ghost that the humans in power have not really identified. The beauties and opportunities of many cities, the lives of many Nigerians and the hard-earned properties of the citizenry have been wasted to and in search of the faceless tiny particle in the Nigeria society today.
While it is more worrisome that some miscreants have utilized the situation to cause more tension, it is important for Nigerians to note that national security is the responsibility of every citizen. No level of success would be attained by our security outfits if the citizens themselves are not cooperative. That is why many innocent people are often victims because they attempt to hide these miscreants within their vicinities.
However, it is pertinent also to make some clarifications on the present security situations in the country. The Boko Haram should be clearly identified as a militant group. It may not be inappropriate to call it a northern militant group. But to link the group with Islam is a misnomer that should be avoided by journalists. The Niger Delta militants, the Odudua Peoples Congress (OPC), the Movement for the Survival of Ogoni People (MOSOP), the Movement for the Actualization of the Sovereign State of Biafra (MASSOB) and other regional groups have fought for causes that they believed in but their causes were never interwoven with religious sentiments, despite they were threats to the corporate existence of Nigeria.
As the name denotes adversity to westernization (not Christianity), it is not hidden that a good percentage of the Muslims of the north have been westernized. And apart from nationhood, there are many similarities between Muslims and Christians. Islam does not refer to the Christians and Jews as infidels. That is why the group seems to be targeting every person who identifies with western ways of life including deceitful politics. Many Muslims in the north, including prominent political and religious leaders have been killed by Boko Haram.
Boko Haram, to the understanding of many conscious Nigerians, is not representing Islam, maybe not even the north. The group should therefore be treated as it is.
In reaction to my earlier article titled, Oritsejafor's Final Call on FG over Boko Haram, one of my respondents engaged me in some serious arguments. He analyzed the pattern and nature of Boko Haram operations and categorized them into four groups. Firstly, operations meant to undermine and eventually destroy those institutions that they see as standing in the way of their achievement of an Islamic State.
These, according to him, included Churches and institutions of State security and governance. Secondly, operations designed and executed to exact revenge on perceived traitors, to their cause and the "cause of Islam", and intimidate those who oppose them. Thirdly, robbery operations designed and executed to rake in money to fund their operations. This, he said, involved raiding banks and financial institutions for cash. And fourthly, rescue operations, designed and executed to spring out their fellows in jails.
My reader, one Mr. Oluremi Olu, claimed that in all these categories of operations conducted by Boko Haram, Muslims get killed either because they are passers-by, people who found themselves in the wrong place at the wrong time, people dutifully carrying out their lawful duties or people paying for their sin or expressing the wrong opinions. But, he asserted, never in any of these instances that the Muslims are deliberate targets of assassination, as is a Christian who gets blown up in the presence of God on a Sunday morning.
The truth, Olu concluded, is that Christians are the main targets of this Boko Haram and Muslims are just collateral damage in their war to islamise northern Nigeria. "Furthermore, the Boko Haram agenda of attacking Christians is counterproductive, because the Sharia itself recognises that all would never be Muslims in an Islamic State," he acknowledged.
Three questions sealed up Olu's mouth and he was never heard of. I asked him first to explain the many cases (even in Edo, Plateau and Bayelsa) where Christians disguised in Jalabia aiming to bomb churches within their vicinities but were caught? The newspapers carried these stories but nothing is often heard afterwards.
Secondly, he was asked to explain why this menace continues when every responsible leader in the north, including the Sultan of Sokoto, has condemned this so-called Boko Haram? And thirdly, he was asked to explain what type of power the Boko Haram has that the Nigerian security outfits cannot smoke this TINY group out and rid them off Nigeria without necessarily engaging in extra judicial killings of innocent citizens?
However, many Nigerians among the elite know that it is a creation of political manipulations which is fighting an unacceptable cause. The activities of this group have been vehemently condemned by both the political and traditional leaders of the north.
The Sultan of Sokoto and Muslim leader recently at the Central Council meeting of the Jamatu Nasril Islam (JNI) in Kaduna called for immediate action to stop the blood spilling, because Nigerians should appreciate not to continue on destructive path. He, however, blamed the nation's political leadership of insensitivity to the plight of the impoverished masses who elect them into offices. Such insensitivity has often created distrust between the leaders and the led, thus generating evils from amongst the aggrieved masses.
Nigeria is a home for all Nigerians and every Nigerian should be free to seek legitimate livelihood in any part of his or her fatherland. So, the threats by Boko Haram and counter threats by militant groups in the South should continually be handled by the nation's security outfits until a final stop is given to all these messes. On the other hand, every Nigerian who believes in the cause of unity, peace and progress of the nation should not be cowed to leave his place of birth. There are many Southerners living in the north and many Northerners living in the South who only know their states of origin by names.
The Nigerian patriots appeal to Boko Haram under whatever disguise they operate and Southern militant groups to give peace a chance and to be more human in their approaches to their causes. There is need for the security agencies not to dismiss any threats as mere verbal warnings but to take appropriate measures to secure the lives of the citizens wherever they live. Yet, there should be extra caution not to continue to waste the lives of innocent citizens.
Many prominent Nigerians have preferred diverse ways of ending the Boko Haram menace. While some say that the group's motives are not justifiable and thus there was no need of seeking peace and understanding with it, others insist that the best solution was to dialogue with the group. The News Agency of Nigeria (NAN) recently reported Governor Ibrahim Dankwambo of Gombe State as calling for dialogue with members of the Boko Haram group and other militant groups in the country.
Dankwambo said that dialogue remained the best option for the resolution of any crisis. Said he, "Anybody who rebels or engages in any act has a reason for doing so. It is good to always know the grudges of somebody before you take measures to resolve it. If a group has any problem, either with government or any person, it is good to know what the problem is so that the issue can be resolved. A leader has responsibility to ensure justice by listening to all complaints. That is why we are calling on all aggrieved persons and groups to come and speak out."
The important issue now is not lip services or promises. The Federal Government is quite aware of all the game play and should, in the best interest of saving lives and properties of the citizenry, jump into action to end this pandemic that is gradually consuming the nation. Who knows if Boko Haram of today is not a natural or systemic reprisal from the Niger Delta crisis which claimed hundreds of the lives of our able youths and citizens as well as yet un-quantified hard-earned properties?
To round up this article, I wish to quote three great speeches: one, "Corruption kills more people in Nigeria than terrorism. If the government puts all its efforts to fight corruption, terrorism will disappear. Corruption is the number one recruiter of terrorists. Hence, it is the fuel that propels terrorism", anonymous. Two, "Rebellion to tyrants is obedience to God", Thomas Jefferson, and three, "There may be times when we are powerless to prevent injustice, but there must never be a time when we fail to protest", Elie Wiesel. God save us.
Muhammad Ajah is a writer, author, advocate of humanity and good governance based in Abuja. E-mail [email protected]
Disclaimer:

"The views/contents expressed in this article are the sole responsibility of

Muhammad Ajah

and do not necessarily reflect those of The Nigerian Voice. The Nigerian Voice will not be responsible or liable for any inaccurate or incorrect statements contained in this article."
Articles by Muhammad Ajah