19th African Union (AU) Summit to be held in Lilongwe, Malawi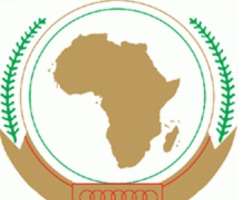 19th African Union (AU) Summit to be held in Lilongwe, Malawi
ADDIS ABABA, Ethiopia, May 31, 2012/African Press Organization (APO)/ -- Journalists are informed that the 19th Ordinary Session of the Summit of the African Union is scheduled to take place as follows:
Dates: 9 to 16 July 2012
Venue: Lilongwe, Republic of Malawi.
Theme: The theme of the Summit is: "Boosting Intra-African Trade"
Specific dates for the meetings of the different AU organs during the Summit will be as follows:
9 – 10 July 2012: 24th Ordinary Session of the Permanent Representatives Committee (PRC);
12 – 13 July 2012: 21st Ordinary Session of the Executive Council
15 – 16 July 2012: 19th Ordinary Session of the Assembly of the African Union.
More information on the media accreditation process and other useful information will be posted on the AU website: www.au.int in due course.