Eleventh Session of « Fridays of the Commission » / Conference/Debate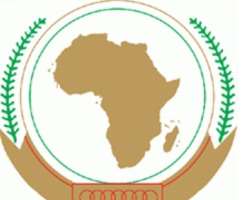 Eleventh Session of Fridays of the Commission / Conference/Debate
ADDIS ABABA, Ethiopia, May 31, 2012/African Press Organization (APO)/ -- Eleventh Session of « Fridays of the Commission »
Conference/Debate
Theme: "The International Community and World Governance"
INVITATION TO REPRESENTATIVES OF THE MEDIA
When:
Friday, 1st June 2012
Where:
African Union Conference Hall, AU Headquarters, Addis Ababa, Ethiopia
Who:
Organized by the Department of Economic Affairs in collaboration with the Directorate of Information and Communication of the African Union Commission (AUC)
objective:
The conference/debate will enlighten Africans on the recent actions of the international community in their continent, and help them to better understand the role and position of the African Union in the said community by asking questions such as;
• What is meant by the international community and world governance?
• What is it made up of?
• What is its content?
• Why has it now become powerless in the face of the modern-day crises?
• Can the peoples in search of freedom and democracy count on the international community?
• Are the prevarications of the United Nations and the G8 in the face of the current crises not signs of the urgent need to reform the global governance system?
• Does Africa have a voice in the international community?
• What should the Continent do in order to make itself heard? Is Africa a member?
• Is its voice audible?
• Can the peoples of the developing world who express a need or a request for democracy benefit from its protection?
Presentations: The conference/debate will be animated by the following Experts;
i. Professor Adams Oloo, Dean of the Department of Political Science and Public Administration, University of Nairobi, Kenya; - "Africa's place in the International Community: Prospects and Obstacles";
ii. Professor Severine M. Rugumamu, Dean of the Institute of Development Studies at the University of Dar-es-Salaam, Tanzania; - "The International Community and Global Governance: "Myths and Realities".
iii. Professor François Ndengwe , "Chairman, African Advisory Board", Cameroon :- "The Four Proposals to Lift Africa's position in Global Economic Governance".
Participants:
Participants will include officials of the AU Commission, African and non-African diplomats in Addis Ababa, researchers, academics in Addis Ababa, students of Ethiopian universities and institutions of higher learning and other invited guests.
Journalists are invited to cover the Eleventh Session of the « Fridays of the Commission » Conference/Debate from 2:30pm to 6:00pm on Friday, 1st June 2012.
For Further Information consult the AU website: www.au.int