Fashion designer Sima remanded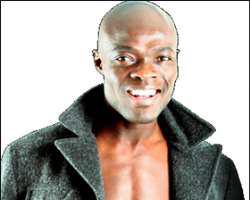 Sima Ibrahim, the Chief Executive Officer of Exopa Modelling Agency
Accra, Sept. 14, GNA - Sima Ibrahim, the Chief Executive Officer of Exopa Modelling Agency who allegedly concealed five kilograms of drugs suspect to be cocaine in tubers of yam while travelling abroad, appeared before an Accra Fast Track High Court on Monday.
The case docket of Sima was, however, not ready when he was arraigned.
Sima is said to be facing provisional charges of attempting to export narcotic drugs and possessing narcotic drug without lawful authority.
In the courtroom his counsel, Mr. Kwame Akuffo, drew the court's attention to the fact that although his client was in court, his enquiries indicated that the case docket was not before it.
Mr. Akuffo said when he went to the registry he was told that the docket was before the court but on entering the court room he was told that the case docket was not before the court.
He therefore pleaded with the court to make orders for the case be brought before it so that the case could be called.
Mr. Kwadwo Ofori, a Senior State Attorney, told that court he had instructed investigators to expedite action with the processes on the case docket.
When the court presided over by Mr. Justice Charles Quist inquired from the State Attorney whether he had been charged, he replied in the positive.
The court remanded him and the case was adjourned to September 15.
Sima dressed in a pair of blue jeans and a yellow T-Shirt and in handcuffs, was whisked away by security personnel while students of his school and sympathisers who besieged the court looked on.
GNA
Ghana / Africa / Modernghana.com