General Yakubu Gowon calls upon Basotho for a peaceful election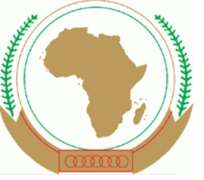 MASERU, Lesotho, May 29, 2012/African Press Organization (APO)/ -- The AU Observers welcomed on 24 May their team leader, General Yakubu Gowon, former President of the Federal Republic of Nigeria, before departing to the 10 districts of Lesotho. Immediately after arrival, General Gowon held high level meetings with the Chairperson of IEC, Mrs Limakatso Mokhothu, and the leader of the SADC Election Observation Mission, Ambassador Zodwa Lallie. The preparedness for a peaceful election and a serene post-electoral period were the main items discussed.
General Gowon emphasized on the need to hold free, fair, transparent and orderly elections in a nonviolent atmosphere. "The time has come for Africa to get rid of political and election-related violence" said Gen. Gowon. "The 1998 and 2007 turmoil ought not to be repeated" he added. In this regard, he commended the Electoral Pledge by Lesotho Political Parties, "a home-grown solution for a peaceful election" led by the Christian Council of Lesotho under the auspices of Archbishop Desmond Tutu.
In their Pledge, the political parties running for the elections assured "to accept the outcome of the 2012 election when certified free and fair by independent observers".
Ahead of their deployment for the forthcoming National Assembly Elections to be held on Saturday, 26 May 2012, the AU observers met with the Civil Society Organizations, the Independent Electoral Commission (IEC) and political parties for thorough briefings on the situation prevailing in the country.
During these interactive sessions, the AU Observers took note of the challenges raised and the possible solutions envisaged or already being implemented for a smooth and peaceful electoral process which result will reflect the choice of the people of Lesotho. They also went through the national legal framework and the methodology of electoral observation.
On Saturday, 26 May, the 1.2 million registered Basotho will elect their National Assembly. According to the Chairperson of the IEC, the youth has shown an unprecedented interest for these elections.
The AU EOM is headquartered in Lesotho Sun.