STATE OF THE NATION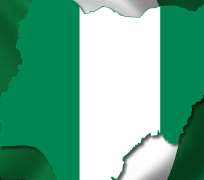 Nothing doth more hurt in a state than cunning men pass for wise. – Francis Bacon, English Philosopher. 1561-1626
Every nation on earth is sick of one thing or the other. Some are sick from moral erosion, some are sick of corruption while others are sick of maladministration. Some are economically sick and some environmental sickness is their headache while others are security sick. If we were to make a sickness list out of the above for every country on earth, I believe Nigeria would be one of the few countries to have the highest tallies. It is no longer new for Nigeria to be in the news for the wrong reason but it is new to have Nigeria dwelling with the realities of the odd things and the ugly things that a promising nation like ours can afford.
Putting Nigeria's leadership to perspective will reveal the source of all the illnesses debilitating the "giant of Africa" to the strength of "ant of Africa when it comes to indices of a modern nation. Nigeria has never been ruled by a competent hand and a prepared mind right from day one. Zik was never allowed an executive power and Awolowo was never allowed to near the central power. In 2007 we had for the first time a graduate president and currently a PhD holder yet both unprepared. The former was rumoured to have been favoured by his calmness and health condition while the latter was propelled by his spinelessness and luck but one may be lucky to get something but getting the best use of it doesn't depend entirely on luck. In as much as a leader being educated is not a guarantee to good governance I believe that an educated good administrator will always out-perform a non educated good administrator. In 1999, a man belonging to age long cabals that have plundered this country for decades was released from prison and without any rehabilitation or preparation was installed the president of the most populous black nation on earth by the military. That was where what I refer to as "politics of step down" started.
I see the phrase "politics of step down" as handing over power to one who is less efficient, foresighted and determined than his predecessor. It happened in Abia, Delta, Bayelsa, Imo, Cross Rivers, Kaduna, and generally at the federal level in 2007. Orji Kalu was never a performer as a governor but better than Theodore Orji just as Goodluck was better than Sylver and Udenwa better than Ohakim (Ikiri), Duke better than Imoke, Makarfi better than Sambo while Obasanjo is better than Ya'adua and Goodluck put together for now. We might ask ourselves the motive behind "politics of step down". The motive is not anything but loot protection, out of power relevance and ego. They did not perform yet they don't want to be out performed. With this trend, I refuse to imagine the type of people the likes of governors of Abia and Delta will hand over to since people's vote hardly count. It spins my head to think of them succeeding prompting me to pray for the kind of wave that brought Governor Rochas to power in Imo state to sweep across Nigeria (Nigerian spring).
Nigeria has been enjoying relative peaceful coexistence since after the civil war until late 90s. The agitation of Oduduwa People's Congress (OPC) threatened all that. In 1999 power shifted to the West and OPC fizzled out. Militants of Niger delta started as restive youths of Niger delta but metamorphosed into militants when the OPC tactics succeeded in getting power for the west. Power shifted to South-South and militants are now enjoying mouth watering privileges from the Federal government and now Boko Haram. If power shifts to the North I will not be surprised to see Boko Haram and their nefarious activities disappear into thin air, (at least mission accomplished). Sen. Chukwumerije once called on South East to arm MASSOB for the same purpose since that is the new trend of politics, violence for power. Presently some harmful forces are fighting tooth and nail to make sure that Boko Haram is not included on the list of international terrorist organizations. They said they are protecting Nigerians from being ransacked at airports when we are already experiencing that long before this administration. The masquerades behind Boko Haram who incidentally have infiltrated Jonathan's administration are making sure that Boko Haram is not included on world terror organization list simply to avoid being unmasked by Americans. They know the moment that happens, the least punishment they will get is fly ban and frozen assets.
Economically, Nigeria is presently rated as second richest country in Africa by GDP after South Africa. This didn't come from a sound economic policy, concerted effort or growth but unforeseeable ascendancy from third to second position as a result of instability in Egypt. South African is about 50million people, which is less than half of Nigeria's population. Nigeria is no doubt more strategically located than South Africa and has avalanche of cheaper and healthier labour than South Africa. Even with all these favourable advantages Nigeria has over South Africa yet they are about three times richer. The reason for this is not searchable but directly located in our style of leadership which in turn reflects our value system or orientation.
We obviously hardly experience natural disaster save for soil erosion and desertification which takes place gradually and hardly take life but we have become disasters to ourselves. Nigeria's health as a nation is not irredeemable but a leader with tasted, proven and prepared hand can rescue us from the clutches of legion of economic and political termites. Presently, from all indications, the state of Nigeria is pitiable and forlorn but there is light at the end of the tunnel.
Written By Obi Ebuka Onochie
[email protected]

Disclaimer:

"The views/contents expressed in this article are the sole responsibility of

thewillnigeria.com

and do not necessarily reflect those of The Nigerian Voice. The Nigerian Voice will not be responsible or liable for any inaccurate or incorrect statements contained in this article."
Articles by thewillnigeria.com