Statement by the Spokesperson of the HR Ashton on the Presidential elections in Egypt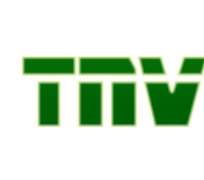 BRUSSELS, Kingdom of Belgium, May 28, 2012/African Press Organization (APO)/ -- The spokesperson of Catherine Ashton, High Representative of the European Union for Foreign Affairs and Security Policy and Vice President of the Commission, issued the following statement today:
"This week's Presidential elections mark a major step forward in Egypt's democratic transition. For the first time in history the Egyptian people have had the opportunity to choose their President in a real and competitive election.
The High Representative is greatly encouraged by early reports from international witnesses and experts. Millions of citizens stood in line to cast their votes and decide their future in a peaceful and orderly manner. We must of course wait for the process to be completed, and counting is underway now. But so far it looks as if voters have been able to express their preferences in a democratic and effective way.
The High Representative wishes to congratulate the Egyptian people and to salute their peaceful struggle for their rights and democratic aspirations.
The path that began with last year's revolution and which has continued with parliamentary and the ongoing Presidential elections should now lead to a strong response to the people's demands for freedom, dignity and development. They are the winners of these elections.
We will continue to stand by Egypt and its people in their quest for deep democracy and economic opportunity."