African Union Troops Secure Afgooye Corridor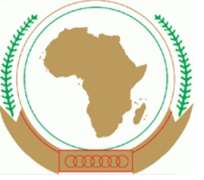 MOGADISHU, Somalia, May 28, 2012/African Press Organization (APO)/ -- Following a joint operation, AU and Somali forces have secured a critical corridor linking the capital Mogadishu and the agricultural town of Afgooye on the Shabelle River.
The Somali National Army, supported by troops from AMISOM's Burundian contingent, yesterday took control of the market town of Elasha Biyaha, the last remaining stronghold of the Al Qaeda-affiliated terror group, al Shabaab, on the corridor.
The week-long operation, code-named Operation Free Shabelle, has enabled a free flow of civilian traffic between Afgooye and Mogadishu, and provided the opportunity for humanitarian agencies to access the area. Previously, the al Shabaab had prevented aid groups from delivering assistance to the people in the corridor.
The Special Representative of the Chairperson of the African Union Commission (SRCC) for Somalia, Ambassador Boubacar Gaoussou Diarra, congratulated the troops on this latest success noting that they had gone out of their way to avoid causing harm to civilians.
"This is testament to the African Union's commitment to support the peace process and improve the lives of the people Somalia," he said. "The humanitarian community can now provide much needed aid to the people of Afgooye."
Brigadier General Audace Nduwumunsi, the Deputy AMISOM Force Commander, said that the AMISOM troops had demonstrated a high degree of professionalism and restraint. "By avoiding fighting in areas with large civilian concentrations, we have ensured that there was minimal displacement of people within the corridor," he added.
Earlier in the week, the UN confirmed that it had received no reports of significant movement of people from Afgooye corridor as a result of the operation.