US SLASHES OIL IMPORT FROM NIGERIA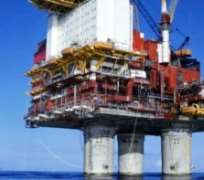 The United States, Nigeria's biggest oil customer, has slashed down its oil import from the country amid surging output and refinery closures in North America, prompting Nigeria's oil marketers to find alternative markets in Asia, twice the distance of America.
U.S. purchases of Nigerian crude fell to a five-year low in February, knocking Nigeria to sixth from fifth among suppliers to US, the world's largest oil consumer, Energy Department data has revealed. To offset the trend, Nigeria is sending cargoes to Asia, where refiners are set to increase imports in June to the highest in a year, according to data compiled by Bloomberg.
Qua Iboe, a light oil that' is Nigeria's most abundant grade, slumped to an 18-month low in April as buyers in Asia that typically use cheaper, heavier crudes, demanded price cuts to cover the cost of shipping it halfway around the world.
But the spokesman of the Nigeria National Petroleum Corporation (NNPC), Dr Levi Ajuonuma, told Daily Trust in a text massage yesterday that the reduction in import by U.S. will not create any problem to the Nigerian economy or its crude oil sales.
'Nigeria's sweet crude is in hot demand, so much that we cannot meet everybody's demand. China alone can take all that we produce', said Ajuonuma.
The voyage from the Bonny Terminal in Nigeria to Tianjin, China, is 12,172 miles, compared with 5,847 miles to New York Harbor.
'It's a very plausible scenario that one day the U.S. won't need to import crude oil from Nigeria,' said Olivier Jakob, Managing Director at Petromatrix, a Zug, Switzerland-based consultant. 'The U.S. is awash with light crude. Nigerian crude may need to be priced at a discount to go to new markets in Asia.'
Boosted by drilling in shale-rock formations such as North Dakota's Bakken and Texas' Eagle Ford, crude production in the U.S. rose to 6.24 million barrels a day in the week ended May 18, the highest level since 1999, the government data show.
United State's Nigerian oil imports fell to 352,000 barrels a day in February, about a third of the amount purchased a year earlier, according to the Energy Department.
Refiners are closing plants on the U.S. East Coast, the main destination for Nigerian exports, amid falling returns. Sunoco idled the 194,000-barrel-a-day Marcus Hook plant in Pennsylvania on Dec. 1. The company also said it would decide by July whether to halt production at its 355,000-barrel-a-day Philadelphia plant. ConocoPhillips stopped its 190,000-barrel-a-day Trainer, Pa., site on Sept. 30. The facilities, together account for half of East Coast processing capacity.
'The U.S. is losing its position as a lead buyer of Nigerian crude,' said David Wech, an analyst at JBC Energy in Vienna.
The slide in Nigeria's status as a U.S. supplier marks the decline of a relationship that dates from 1961, when Texaco Overseas began operations in Nigeria. Exports to the U.S. were kept up even as attacks by militant groups in the Niger Delta cut output by more than 28 percent from 2006 to 2009.
Reduced U.S. demand still hasn't curtailed Nigeria's exports. Crude and condensate sales are on course to rise to 2.27 million barrels a day next month, close to their highest level in 10 months, according to loading programs obtained by Bloomberg News.
Demand for the West African state's oil may also be supported by South Africa as it seeks replacement sources amid international sanctions against Iran.
The NNPC spokesman furthers said: 'Don't forget Iran is under sanction right now, many countries supplied by Iran are begging Nigeria for crude right now , so no problem at with USA economic problem Nigeria is fine'.