Russia and France: lessons on economic governance for Nigeria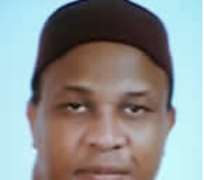 When you study the outcomes of elections globally, you cannot help but wonder where Nigeria fits in. A majority of the incumbents that were defeated was because of the failure of their respective county's economy under their watch. The other ones were because the incoming helmsmen were seen as either a Messiah or at least we-cannot-so-worse alternative. In summary, economic good governance was a yardstick for measuring the candidates.
One of the BRICKS nations captivated the world's attention recently – again. The BRICKS nations or countries of course are: Brazil, Russia, India, China & South Africa. These are also known as the emerging economies and they represent the new economic order. You will wonder why the most populous country in Africa (the supposed sleeping giant of Africa) is not included, but that is a story for another day. As we try to be one of the 20 top economies by the year 2020, we should really do a thorough soul-searching.
In Russia, Vladimir Putin had a second reincarnation as he began his third term as President of the re-organized super power that was part of the defunct Union of Socialist Soviet Republic (USSR). During Putin's first and second terms as President of Russia from 2000 to 2008, the country's GDP grew by 75%, poverty was reduced by 50% and the Russian middle class increased. In the last four years, he was sojourning as Prime Minister. The new reverse Putin-Medvedev ticket is not so new as Medvedev was Putin's immediate past boss. Nonetheless, it is important to note that Putin received 63% of the votes cast on March 4, 2012 that resulted in his swearing in on Monday, May 7, 2012.
Russian President Vladimir Putin

Arguably, there are similarities between Nigeria and Russia. Russia's economy is heavily dependent on export of oil, gas and related products. In Nigeria on the other hand, we are heavily dependent on export of crude oil but (sadly) also heavily dependent on import of refined oil and related products. Russia refines their crude oil.
Newly elected French President Francois Hollande

Greek and French voters punished those in favour of austerity measures because the voters felt that is not the only way out of the current financial mess.

In France, Socialist Francois Hollande was elected as President on Sunday, May 6, 2012 with a voter turnout of 73%. He soundly defeated incumbent conservative Nicholas Sarkozy who immediately conceded defeat without going to an Election Tribunal, Court of Appeals or Supreme Court. Interesting!!

The G8 Summit is coming up in the month of May and the US is anxious to meet the new French President, who Obama immediately congratulated. Mr. Hollande has pledged to increase minimum wage, cut taxes, reduce unemployment and is a staunch opponent of France's use of the Euro currency, much to the chagrin of Germany.

Nigerians should think of these developments as our economy suffers. Exercise your right of suffrage intelligently. 2015 is not so far away. In fact local government elections are right around the corner in many places.

Let's think & talk about this because you get the leaders you deserve! God help us as we celebrate Democracy Day tomorrow.

Prof AOA Akpodiete is an author, Educator, Consultant, Political Analyst & Social commentator. He has lectured Law, Ethics and Security & Intelligence Studies at the University level here in Nigeria and USA. He currently divides his time between Nigeria and USA. Contact him on 08138391661 or [email protected]
Disclaimer:

"The views/contents expressed in this article are the sole responsibility of

Prof. Alex O. Atawa Akpodiete, Esq.

and do not necessarily reflect those of The Nigerian Voice. The Nigerian Voice will not be responsible or liable for any inaccurate or incorrect statements contained in this article."
Articles by Prof. Alex O. Atawa Akpodiete, Esq.