SENATE WARNED AGAINST STRIPPING CBN OF AUTONOMY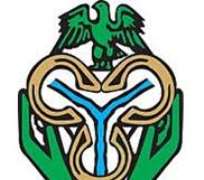 The Senate should not remove the autonomy of the Central Bank of Nigeria (CBN) to avoid a collapse of the nation's economy, the Deputy Governor of the Bank, Dr Satah Omotunde, has warned.
Omotunde, who appeared before the Senate Committee on Banking, Insurance and Other Financial Institutions, for her re-appointment screening yesterday, noted that the autonomy of every nation's apex bank is globally recognised.
'Once the autonomy of the CBN is tampered with, then it becomes incapacitated. It becomes easy for the government to then wake up and ask the bank to print more money to meet certain expenditure and the economy will collapse,' she said.
Answering questions on the $6.9 billion external borrowing of President Goodluck Jonathan's administration, Omotunde said, 'So long the government is sure that the loan will be used to create employment and pay itself, there is no problem. When we take a loan, the burden should not come back to the government. We don't want the debt to be too much because of the capacity to service it. It is not the loan, but what it is used for'.
On why some of the banks became stressed after the consolidation and re-capitalisation policy, she the exercise put the banks in a position to withstand the crises resulting from the global economic meltdown.
The chairman of the committee, Senator Ayo Adeseun, said the report of the screening would soon be submitted to the Senate for a resolution.