AUC Chairperson Ping: Africa Must Unite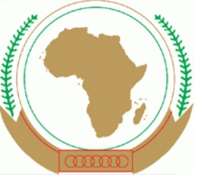 PRETORIA, South-Africa, May 24, 2012/African Press Organization (APO)/ -- The Chairperson of the African Union commission, Mr. Jean Ping, made the call "Africa must unite" while addressing the third Ministerial Conference ahead of the Global Diaspora Summit, at the OR Tambo Conference Centre, Department of International Relations and Cooperation, Pretoria, South Africa.
Mr. Ping recalled that, the same clarion call for Africa to unite was made over fifty years ago by the late prophetic Kwame Nkrumah who said unequivocally among other things that "We must unite (...), so that our vast resources and capacity for development will bring prosperity for us and additional benefits for the rest of the world (...). The time to unite is now or never! Chairperson Ping underlined.
"The association of Ministers of the African Union and the African Diaspora have concrete reasons to be proud of their sense of stewardship in the service of mother Africa" the AUC Chairperson underscored, adding that at every turn and instance the Ministers have inspired, led and guided this process through decisions of the Executive Council, report and oversight of the outcomes, recommendations on what needs to be done to facilitate implementation and the development of appropriate roadmaps and follow-up and implementation mechanism.
Recounting the historical background that led to the Global African Diaspora Summit, Chairperson Ping said "the AU's Diaspora Initiative had its roots in the transformation of the continental organization from the Organization of African Unity (OAU) into the African Union (AU). The OAU was created as an agent for fostering political unity and ensuring political decolonization and independence for all African people within the continent. By the time of the transformation from OAU into AU in 2002, the OAU had done an excellent job and there was need to go beyond the articles of political independence to deliver on its promises of prosperity. The AU was created as a vehicle for accelerating the processes of integration and development to deliver on this promise." (See complete speech of the AUC Chaiperson on the AU website: www.au.int )
The third Ministerial Conference of the Global African Diaspora Summit will conclude preparations ahead of the Summit scheduled to be held at the Sandton Convention Centre on 25 May 2012.
Journalists are invited to cover the the Global African Diaspora Summit on Friday.
For further information about the Summit please consult the following links:
African Union Website: http://au.int/en/summit/diasporasummit2012
South African Website: www.dirco.gov.za/diaspora