MENTAL ILLNESS AND AKADA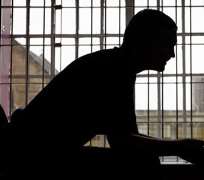 Life is tough. When we cannot face that reality, some of us buckle and go crazy to save face. We must learn from an early age how to face adversities. Those that survive hard life are changed forever by it and it defines their attitudes. Unfortunately in these days of free loaders, swindlers have learned how to covert others people's money into theirs. Some demand what is yours and you owe them without borrowing a kobo. Without sweating, they want yours or call you insane.
Some of you may have heard Adeolu's song about Akada wey nor dey chop gari. When we were growing up at Surulere, New Lagos, there was this Dr. T that would walk from his house at Bank-Olemo to Super Cinema most evenings and back. Some people that had been watching this Akada every evening wondered why a qualified medical doctor would leave his car at home and walk around the neck of the hood like a crazy man. Finally the diagnosis was made.
They found out that when this man came back to Nigeria from England, his mother was sick. He decided to treat his mother but insisted that he must get paid for his medical service. People were shocked at such behavior. So, as his mother recovered, she was told about her son. She was so mad at her son, the mother decided to place a curse on him. The bad doctor would not drive his car and would walk around the neighborhood!
Needless to say, these were people that were never close to the doctor and probably never knew his family. But then, in those days, you did not come back from London and walked around, especially when you had your own car. So rumor mongers around the neighborhood put their own story together to fit their narrow point of view. Some of us decided to ask our parents what was wrong with Dr. T, only to realize the poor doctor was just taking an evening stroll after a hard day's work in his clinic. It could be a different story today, kidnapped to cure.
When our uncle came back to Nigeria he wanted to visit a friend at Yaba Psychiatric Hospital. As he entered the yard, he saw another friend of his. Shocked, he asked how he got there. He told his pathetic story of how his extended family got him admitted against his will after he came back from London. Uncle assured him that he was on his way to their chief and would get to the bottom of it. As he walked some meters away, a stone just missed him. Uncle turned around, it was his friend reminding him to deliver his message.
A patient was admitted to Queen Street Mental Center in Toronto. He stayed away from all the doctors, nurses and mental therapists because he could not trust them. Originally from India with an engineering degree, he could not get a job. So he decided on a master, after which he landed a contract. Each year the contract was renewed. When it was going to be a permanent position, he was assured he would get it the job. When a white guy got it, he went mental.
There was an intern black psychologist that was pushed to him and he opened up. When they finally took to each other, he told his story. The black psychologist told him if that was the reason he got mad, many blacks in Toronto would be in the same hospital, including himself. He was shocked to find out the psychologist had many experiences like him without going mad.
Before we move to that mosquito invested Surulere nobody wanted to relocate to. On our way back from soccer, table tennis or bicycles renting, we teased a few crazy people that left their families, would camp in a shelter by public latrines or parks. People were usually nice to them and would give them food and clothes. Yes, this was in Lagos. But some of them, disappointed by the way their families treated them would start cursing on the street. A few were sent to Baba Mokelegbe, our local "psychiatrist" to beat the craze out of them.
Some "mad" men or women that were violent were stoned by children though most of us were under strict order by any adult in the neighborhood not to stone them. A woman from a village, Ade Elegbo, that was deserted by her family decided to camp near a public latrine by Tokunbo and Odunfa streets. As she was cursing those that put her in that situation, some rascals stoned her and ran away from the sight of adults. One of the stones hit her close to the eye.
This writer cried home at the sight of blood. No child would dare tell his parent what he saw for fear of getting a good beating, because we were not supposed to be there in the first place. If our parents took madness seriously, a few could have also been sent to a mental hospital for crying for nothing. Apart from what happened, the fear of getting a good beating for even getting close to a mad woman, not to mention who threw the stone was, enough pain for us.
The decision could be split on those that were actually crazy or just good jolly old men loved by the children. Elebute O Wokuwo was loved by most of the children around Lagos. We would sing and follow him everywhere. As we grew older, we came to realize that his song had powerful meaning that was not obvious to us earlier.
Elebute O, Wokuwo x 2
Ikan ara moto O, Wokuwo
Ikan a di lawyer O, Wokuwo
Ikan a di agbepo O Wokuwo
Ikan a di laborer O Wokuwo
All he was telling us was to work hard, that each of his children would achieve whatever effort they put into being potential doctor, lawyer, laborer or efulefu. The verdict on his mentality was divided on the street of Lagos, but as children we loved him. Then, the definition of craziness varied between children and some of their parents. Little did we realize plumber, mechanic, carpenter, construction workers made a lot of money if they come to Nigeria as expatriates.
It has been known for a while that people do not just get mad or just commit suicide. It is usually driven. Some of us could not face or handle the dire situation. Instead of taking a break, relax and cool off for better days; we rush into delusion and defensive mechanism. We shield ourselves from others or keep them away by exhibiting irrational behavior others may diagnose as crazy and they stay or run away from us. Just as we wanted.
The solution is to accept temporary failure and start all over again, not to always rap ourselves in isolation. Cultures interpret isolation differently. Those that are close to us want to invade our space while grieving and force us out of isolation, stop our "irrational" behavior and make us "whole". It is a mistake; nobody gets out of that shield until we want to. We are ready when we face and recognize whatever compulsive behavior drive us to that corner.
The cure is not in the hands of self-gratifying do-gooders that preach solutions to madness for the benefit they derive. In any community that worships corruption, innocents are deemed crazies unless they conform. There is no cure for those that cover up their weaknesses since it gives them temporary relief, ecstasy or feeling good only to wake up to the same misery after.
Madness is a state of mind of the majority around you. In a country where everyone steals and loot the treasury, if you are not one of them, you are mad and they will send you to jail. In a gang where everyone kills and you decided not to kill, you are mad and they will kill you. If you do not conform to your environment or your community, you are crazy and some members of that community may decide to cure you as they did to Rashidi Yekini.
Written By Farouk Martins Aresa

Disclaimer:

"The views/contents expressed in this article are the sole responsibility of

thewillnigeria.com

and do not necessarily reflect those of The Nigerian Voice. The Nigerian Voice will not be responsible or liable for any inaccurate or incorrect statements contained in this article."
Articles by thewillnigeria.com