Somalia / AMISOM operation to help largest concentration of displaced people in the world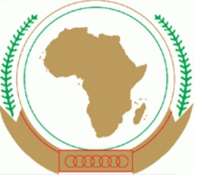 MOGADISHU, Somalia, May 22, 2012/African Press Organization (APO)/ -- Early this morning, the African Union Mission in Somalia (AMISOM) and the Somali National Army (SNA) launched a carefully planned operation to bring security and stability to the people of the Afgoye corridor, west of Mogadishu.
The Burundi and Ugandan forces of AMISOM have been careful to avoid built‐up areas, and together with the SNA, are making good progress against the Al Qaeda‐backed Al‐Shabaab terrorists.
The Deputy Special Representative of the Chairperson of the African Union Commission (Deputy SRCC) in Somalia, Honourable Wafula Wamunyinyi, said: "The Afgoye corridor holds one of the biggest concentrations of internally displaced people in the world. We are helping them by building security so that they can share in the economic revival of the capital. They will now be able to access humanitarian services and eventually return to their original homes in Mogadishu.
AMISOM has helped to remove the foreign and barbaric grip of Al‐Shabaab terrorists from some of the most vulnerable and impoverished people in Somalia. The number of Somalis who are enjoying peace and security now includes these 400,000 more people.
"Afgoye town has been controlled by the Al Qaeda‐backed Al‐Shabaab terrorists who have been preventing many aid agencies from operating in the area." Said Honorable Wamunyinyi.
The Force Commander of AMISOM Forces, Lieutenant General Andrew Gutti, said: "During this joint operation AMISOM is taking every precaution to prevent harm or injury to civilians. We will only fight when attacked by the Al‐Shabaab terrorists."
"We ask the population of the Afgoye corridor to continue to stay in their places of residence, avoid unnecessary travel on main roads and not to stray far from their homes. Some 400,000
more people will now benefit from the same sense of increased security and progress that Mogadishu has been enjoying since last August." Added Lieutenant General Gutti.
AMISOM's method of operation was specifically designed to minimize harm to the population, in conjunction with the Somali National Army (SNA).