AMB. SEZIBERA TAKES OVER INTER-REGIONAL COORDINATION COMMITTEE CHAIRMANSHIP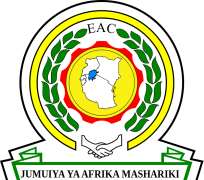 ARUSHA, Tanzania, May 21, 2012/African Press Organization (APO)/ -- The Inter-Regional Coordinating Committee (IRCC) a grouping of four African Regional Organisations (the Common Market for Eastern and Southern Africa-COMESA- the East African Community-EAC, the Intergovernmental Authority on Development-IGAD and the Indian Ocean Commission-IOC), collectively termed as the Eastern and Southern Africa–Indian Ocean, ESA-IO region, and the European Union, today held its 22nd Plenary meeting at Intercontinental Hotel, Nairobi, Kenya
Speaking at the meeting, the Secretary General of the East African Community Amb. Dr. Richard Sezibera said ''I am greatly encouraged by our own dynamics at the EAC to take the IRCC's agenda further, building on what my Brothers have already achieved in their respective Chairmanships and I, myself designated now to respond to the new challenges ahead''.
He said IRCC will focus on continuous project appraisal, privileging ownership of each Regional Organisation development/strategic plan and joint regional–national appraisals where relevant. The objective here is to develop a bank of ready-to-be financed coordinated programmes at the level of each Regional Organization and responding to the central objective of deepening regional integration across the continent
"I am indeed committed, within the IRCC framework, to explore ways and means among the Regional Organizations for an optimal leverage of the IRCC, Tripartite, and Horn of Africa Initiative structures to achieve the best goals''
Amb. Sezibera reiterated the need for IRCC to facilitate and support adequate capacity building and tooling of the Regional Organizations and other related stakeholders in regard to result based project preparation, management, implementation, and monitoring. "Therefore, there is need to strengthen the capacity to continuously monitor implementation at national level of commitments made at regional level" affirmed Amb. Sezibera.
The Secretary General underscored the importance of IRCC to actively promote the visibility and demonstration of value for money of every EURO invested in the development of the region and support to regional integration under the principle of subsidiarity. "Visibility and acceptance of our IRCC programme will depend upon the impact on the ground which will be determined by the resources availed to our partners and stakeholders to support regional projects and programs" said Amb. Sezibera.
At the Meeting, the IRCC Chairmanship which was under COMESA was handed-over to EAC. Chairmanship of IRCC is on rotational basis.
The IRCC was created in 2001 by the four organisations and the European Union (EU) in order to improve the delivery of aid by the EU to the Eastern and Southern Africa –Indian Ocean Region (ESA-IO) under the European Development fund (EDF).
The IRCC is therefore a platform where the four organisations and EU coordinate, in the presence of the Southern Africa Development Community (SADC), the African Union Commission and the ACP Secretariat, the programmes and strategies to be implemented under the ESA-IO regional European Development Fund.