Polio Vaccination: Kebbi Government To Sanction Uncooperative LGs And Monarchs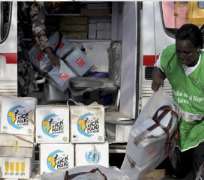 KEBBI, May 20, (THEWILL) - Kebbi State Government of has vowed to deal with any local government sole administrator or traditional leader who refuses to cooperate with its efforts to eradicate polio from the state.
Hon. Commissioner for Health Alhaji Ismaila Sambawa, who represented the deputy governor, Alh Ibrahim K Aliyu at the flag-off campaign of polio vaccination in Jega Local Government at the weekend, reiterated the determination of the government to eradicate polio at all costs.
The deputy governor promised that the Kebbi State Government would not allow any group or person to sabotage its polio programme.
"The state government will take decisive actions against any traditional ruler or sole administrator found sabotaging the polio immunisation programme," he said, calling for strict monitoring of vaccination. He also urged parents to enlighten themselves on the need to immunise their children.
Aliyu disclosed that the state government had procured drugs worth millions of naira for treatment of women and children free of charge, adding that new hospitals have also been constructed and they have since commenced operation.
He commended the efforts of Melinda and Gates foundation, and other key players for their commitment to the eradication of the disease in the state, urging them to do even more.
In his remarks, the Jega Local Government sole administrator, Alh. Abubakar Yahaya Bawa Jega said that despite past hitches, a lot of progress has been made in the fight against polio, calling for more support from the people to ensure eradication of the disease.