THE PLACE OF CUSTOMERS IN RETAIL BANKING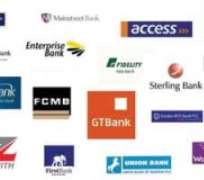 THE success of a business,  a public sector body, is either measured in financial terms, or limited by financial budget constraints.  But a disconnect often occurs with investment decisions because although customer satisfaction, loyalty and advocacy is key to any organisation's success, it is seldom expressed in financial terms, thus making it a more ignored factor.
At a time where stakeholders in the finance sector are redeveloping strategies to aid financial inclusion, a recent study has shown that little is being done to aid customer experience and satisfaction through the myriad of products being rolled out by Nigerian banks, especially at the retain banking end.
It is uncommon to enter a Nigerian bank and not find a long queue of dissatisfied customers who have waited for too long in order to be attended to by bank officials. Queues at the counters have most times emerged as the greatest source of discomfort to customers. Despite the surging customer volume of many of the banks, there seems to be a low level of innovation to address the surge.
The Central Bank of Nigeria through its Director, banking supervision, Mrs Tokunbo Martins   had earlier noted that the apex bank was working to ensure that customer complaints and financial literacy are effectively addressed.
Specifically, studies have shown that with the exception of few older generation banks, banking relationship in Nigeria appears to be in its youthful stage and is also being driven by a customer base of relatively newly recruited customers.
The new study by SMART Advisory Limited on customer service in Nigeria's retail banking sector conducted between September and December 2011 has shown that many banks are wasting millions of naira on attracting new customers through advertising only to lose them by delivering a poor customer experience.
Getting consumers to open their wallets in a sturdy economy is not all that difficult. But when times get tough, companies need to step up their games.
The intuitive link between customer satisfaction and loyalty is one that can be hard to quantify.  The fact that even satisfied customers defect has done more to drive companies to inaction than it has to demonstrate the clear business gains that can be derived from maximising customer satisfaction and harnessing the link between customer and employee value, satisfaction, loyalty and profit.
According to the report, poor experience at the retail end of banking in the country has forced many consumers to switch banks especially in the last three years. The main culprits for this switching epidemic are lack of innovative products, low customer service delivery among others.
Experts at SMART Advisory noted that the banking industry in the last three years has experienced significant changes as a result of new policies introduced by the Central Bank of Nigeria. The near collapse of the global financial system has left bankers searching for a more reliable winning strategy in a permanently altered competitive landscape. Public trust in financial services companies has drastically reduced to a record low, underscoring the need for retail bankers to repair badly damaged customer relationships and perception.
To them, the industry witnessed and is still witnessing transformation involving recapitalisation, management turnaround, mergers, policy reforms and other changes, which have created situations of uncertainty in the minds of the banking public. Specifically, the reforms and policy changes have more impact on customers and how some of the banks manage banking relationships.
The financial reforms being introduced in many economies have brought banks under closer scrutiny. There are also some restrictions in the businesses banks can do and the way they will be permitted to operate. The rules of the game have clearly change and has the Nigeria banking industry has not been immune from this change.
However, the report noted that not enough attention has been devoted to customer satisfaction and loyalty in Nigeria and where attention has been devoted, impressive results have not been observed.
'With high levels of competition and pressure, it is time for banks to identify specific satisfaction drivers in their businesses and act on these findings to improve the quality of service, perception and forestall customer attrition. To galvanise activity in this direction, retail banks need to urgently embark on efforts to address some of the infrastructural challenges being faced at the various channels and also put in place models to enhance quality feedback from customers on their assessment of their services', it added.
With alternative banking channels still gradually gaining acceptance, the report showed that customers' visits to the bank branches remain high as 97 per cent of the survey respondents had visited their branches within the past year. To the experts, this no doubt would have put a lot of pressure on the resources and infrastructure available at bank branches.
Within the past three months however, the visits have increased with 34 per cent of the customers paying the bank a visit about four to nine times and 30 per cent of the customers had visited the bank about three times during the same period. The reason attributed for this high rate of visit to branches is the cash pay-in service, as many of the alternate banking channels still do not have the ability to accept cash.
One of the key drivers to a sustainable customer relations service is communication. The modern day customer is no longer satisfied with being passive or being treated as a mere account number. Customers, now more than ever before, want to be carried along on affairs concerning their accounts in particular and their bank in general. This may include the existence of rewards and facilities.
Specifically, 94 per cent of the sampled bank customers indicated their craving for regular communication from their banks but as it currently stands, their banks regularly communicate with only 63 per cent of these customers. Going to the specifics of sending seasonal messages, 83 per cent of customers desire to receive seasonal greetings like birthday and special occasion greetings from their banks but only 75 per cent of them currently enjoy that gesture.
For instance, other customer satisfaction drivers reveal that the decision to open account by customers was largely influenced by the customer service of the banks and their perceived financial stability and strength. The survey revealed that both attributes respectively contributed 28 per cent and 21 per cent of the factors that influenced customers to open accounts with their various banks.
The decision of customers to however continue banking with their respective banks is influenced by the accessibility of the bank's branch locations (44 per cent), financial strength and stability (42 per cent) and the customer service (40 per cent). A negative trend in any of these attributes could result into major cross carpeting and loss of customers for some banks, the report stated.
Furthermore, the report added that while customers are generally pleased with the cleanliness and attractiveness of the branches, the physical appearance and willingness of the various bank staff to help, the customers still desire to see a more efficient and fast set of bank staff with good understanding of the bank's products and services.
In terms of convenience and availability of variety of products, the survey showed that personal savings account is the dominant account type across the retail banking spectrum, while it revealed that customers were not benefiting from the retail loan products in banks.
'The survey did not dwell on the reason for the preference, but our analysts' opinion is that it may not be unconnected with the convenience of opening savings account as well as the interests that accrue thereon.
'Focusing on the loan product segment, the penetration of retail loan products in Nigeria is very low, currently standing at 16 per cent, as personal loan accounts for 10 per cent of the retail loan products used and this is driven by FCMB with 23 per cent, Enterprise Bank 20 per cent, Access and Stanbic Banks which both had 17 per cent penetration level respectively. The trend of low penetration of retail loan continues as mortgage and lease remain low in many banks', the reported added.
Similarly, the report showed that alternate channels in the banking industry are dominated by the use of Automated Teller Machines as the major alternative to conventional branch banking.
ATMs were used by 83 per cent of account holders, while the usage of Internet banking was far behind that of the ATM as it currently stands at 18 per cent.
Also, mobile banking and Point Of Sale points equally shared 22 per cent penetration. The frequency of usage of these channels was weekly as revealed by 42 per cent of the sampled customers.
In their recommendations, SMART Advisory experts noted that even though cleanliness and attractiveness of bank branches as well as flexible banking hours are complimentary to customer satisfaction drivers, it is imperative that banks transcend beyond this point and rather seek to explore strategies for the provision of more distinguished services.
'The reduction in the long waiting hours in the banking halls and better training of customer interfacing staff to give them a better understanding of the bank products and services as well as improve the soft issues in interpersonal relationship, would be a good step in the right direction. While rewards may be recommended for customers who are loyal over a long period of time, it is equally important to ensure that customers are aware of these incentives otherwise the essence would be lost', the report added.
In its recent first-ever global survey of customer behavior in retail banking, Ernst & Young conducted the research to highlight the risks and opportunities facing the retail-banking sector today, and analyze what is relevant to a successful banking relationship, so that banks can achieve and maintain customer satisfaction in the new climate.
According to Ernst & Young, retail banks are globally entering a new era, thus, setting out a clear strategy is becoming more difficult as regulatory and political intervention changes the market structure, and banks are under enormous pressure to restore public confidence in the role that they play in society.
'As banks respond to these structural pressures across markets and strive to obtain a competitive advantage, the challenge remains to keep the customer experience and wider brand perceptions central to all strategic thinking. For banks to compete, differentiate and grow in this new customer era, they must swiftly accelerate their innovation around banking products and service offerings. Those that do so will enrich their brands and protect and increase market share at a time when customer loyalty is no longer guaranteed', the report stated.
'Rebuilding trust is a challenge for individual banks and for the industry as a whole, in particular across mature markets. Negative customer perceptions of the disruption banks have caused to the wider economy, through the under-capitalized and over-leveraged practices that led to the credit crisis continue to prevail. In recent years, we have seen that being profitable is not enough. The role that banks play in supporting the wider economy has been highlighted, and a wide variety of stakeholders are now demanding a more responsible banking industry if there is to be a restoration of customer confidence', the report added.
Regardless of the impact of customer trust levels across the globe, the importance of a bank's reputation and image is evident in all markets. Globally, brand strength was cited as the main reason for choosing a bank by 39 per cent of those surveyed.
In this era of new expectations, the report stated that 48 per cent of customers around the world planning to change banks because of general levels of service, and 43 per cent because of price. Other factors include product offerings, the proximity of branches and a lack of trust in the existing bank relationship. Almost a quarter of respondents (22 per cent) who have moved their main bank attribute their decision to a loss of trust.
Despite service quality being a key attrition lever, efforts by banks to improve the quality of service they deliver have not yet resulted in improved customer perceptions. Most customers continue to feel that they are not getting the level of personalized service they would like.
Experts at Ernst & Young further noted that in the course of the survey, customers are expecting the technologies behind the convenience and reliability of digital channels to deliver the same quality and personalization they have come to expect across other channels. Practical innovations across channels that leverage technology to deliver a more seamless and personalized experience will therefore be a major competitive battleground in all retail banking markets. This means building on existing Internet applications to drive enhanced call center and branch fulfillment, which will in turn enable a fresh look at segmented customer communications. This will allow the deployment of new customer treatment strategies - using mobile, email and social media - to drive appropriate cross sales and retention outcomes.
Similarly, a recent survey of customer communication trends in the United States retail banking industry shows that there is a shift in how customers seek and respond to information. Banks are beginning to adjust their priorities to meet consumer demand and focus on consumer engagement through new and better solutions that are more adept at reaching mobile customers, providing self-service options and better aligning communications to customer behavior and preferences to generate higher response rates.
'The results of our study show that banks see value in proactive customer engagement and understand that communicating effectively with customers improves the bottom line. It's clear that banks need to evolve to a cross-channel interaction approach to optimally reach their increasingly digital consumers,' said Moore.
'While many banks are pioneering with social media, there is clearly an opportunity to accelerate the retirement of direct mail and shift that operating expense to increase automated voice, text, and smartphone interactions to deliver better results, a better experience, and reduce overall costs, the U.S survey stated.