Cross River Inaugurates Teachers Registration Council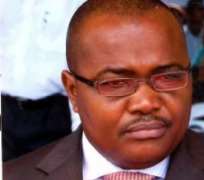 CALABAR, May 18, (THEWILL) - Cross River State Government has inaugurated a six-member Teachers Registration Council charged with the task of providing accurate data of all teachers in the employment of the state.
Speaking at the ceremony, Commissioner for Education, Professor Offiong E. Offiong said the Teachers Registration Council was established by Edict Number five of 1975 and amended in 1978 to register and delist teachers.
Offiong stated that from available records, the ongoing Public Teachers' Registration Exercise has recorded about 20,000 teachers in primary and secondary schools in the State.
He explained that while the National Teachers Registration Council issues licenses to registered teachers, the State Council only issues registration certificate to teachers within its control for the purpose of having a data-base information.
According to him, the National Council charges an NCE holder N5,000; First Degree holder N9,000; Masters Degree holder N12,000; and PHD holder N15,000 for registration; while the State Council only collects a flat rate of N700 from each teacher irrespective of level of teaching qualification for the purpose of documentation.
"To demonstrate the ministry's commitment to the National Council's Development, a two-room office space was provided for the state office to ease its accommodation challenge," he said, urging various state education boards to cooperate with the Council to achieve its objectives.
Also speaking, chairman of the State Teachers Registration Council, Elder Asuquo Okon Kubiangha thanked the Ministry of Education its support and assistance to the council in the discharge of its functions.
He said the council had concluded the compilation of names of all registered teachers who have returned their registration form. He also revealed that it generated N14,000,000 in 2010 into government coffers through the registration of public school teachers.
The Council, according to him, has also been involved in sensitising and enlightening private and mission school teachers on the importance of registering with the state council. Other members of the Council are Lady (Mrs.) Josephine Ogar; Chief Azuma; Mr. Bassey Okon, the ministry's director of schools; and Mrs. Adeline Eworo, the secretary.