NIGHT KING OWIGIRI STOOD IBARI OGWA VILLAGE TO A STILL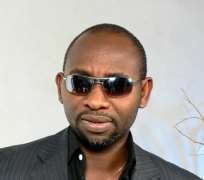 Imo based and award winning Bongo/Highlife musician, Anthony Iheagwam otherwise known as "King Owgiri" was among the top performers who sparkled ceaselessly at the first Imo Alive Concert which held at the popular exquisite Ibari Ogwa village, Owerri, Imo State.
Known for his fast gyration beats and philosophical lyrics, King Owigiri almost effortlessly brought the city of Owerri to a standstill with his awe-inspiring evergreen song, "Nanim Aga Ebi" that he released in his first album since 2003. The album that expresses and relates to an Igbo man's "fear of not being alone" could better be described as the album that brought him into the Bongo/Highlife scene.
The colourful outing which was glossed with glaring green and yellow colours emanating from the Imo State government backdrops kicked off with performances from the in-house Ibari Ogwa village performers- Uncle O, Uncle JBs and so many others.
The event registered the presence of a number of top socialites, personalities and mostly Nollywood artistes like Patience Ozokwo(Mama G), Pete Edochie, Kenneth Okonkwo, Andy Ike, Emeka Ani, Tom Njemanze and host of others who all gathered to add glamour and glitz to the evening outing.