The UN Secretary-General's Spokesperson announces Security Council trip to West Africa - May 2012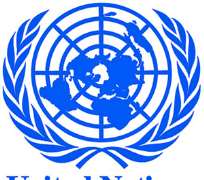 WASHINGTON, May 18, 2012/African Press Organization (APO)/ -- SECURITY COUNCIL TRIP ANNOUNCEMENT*
"The 15 Members of the Security Council are leaving on Friday evening on a trip to West Africa. The Ambassadors will visit Liberia, Côte d'Ivoire and Sierra Leone.
In Liberia, they will review progress in the implementation of the mandate of the United Nations Mission in Liberia (UNMIL) and will meet President Ellen Johnson Sirleaf.
From Liberia, they will continue to Côte d'Ivoire where they will meet President Alassane Ouattara and representatives of the National Assembly. They will travel to Guiglo in the west of the country, where they will be briefed on security and humanitarian issues.
From there, the Ambassadors will fly back into Liberia, to Zwedru where they will meet Ivorian refugees. The delegation will return to Abidjan in Côte d'Ivoire by plane. The 15 Members of the Security Council are also due to hold a meeting with ECOWAS to discuss regional issues.
The delegation will travel from Côte d'Ivoire to Sierra Leone, the last country on the three-country trip. There the Ambassadors will meet President Ernest Bai Koroma and will hold a round table meeting with all political parties.
The delegation will return to New York on Thursday, 24th May."
*UN Security Council Visit - Liberia portion:
Led by Ambassador Susan Rice (United States) and Ambassador Mohammed Loulichki (Morocco)