APGA SA CHAPTER SUPPORTS THE EXPULSION OF NWOBU ALOR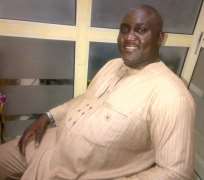 Article 21 of APGA Constitution states that:

"Members of the Party must maintain a commendable and exemplary level of discipline in both their public and private lives and conduct. Because a substantial attraction of the Party derives from the element of moral authority and power, the Party will exert a serious measure of discipline for any misdemeanor aimed at tarnishing its well-nurtured image and credibility."
APGA SA Chapter has joined hands with its counterparts in the diaspora especially APGA UK Chapter in condemning what it called an intent by Nwobu – Alor (Special Advisor to the Governer of Anambra State on Parks and Markets) to distract the people of Anambra State and undermine modern politics.
According to the Chairman of APGA SA Chapter, Engr Henry Onyekumnaru, whospoke with the UK General secretary, Sir Onyeka Mbaso during their monthly coordinating briefings, "its high time the Governor Peter Obi call his uncle (Nwobu – Alor ) to order to abstain from any dent on goodwork by our great leader, Chief (Sir) Victor Umeh.
As stated during the interaction in diaspora, it is clear that conducting Local Government elections in the state will not only empower APGA Party members, but it will also drive economic growth and enhance development of these areas which is beneficial to the party.
The Vice Chairman of APGA SA Chapter Mr Collins Ekeke, during the last Executive meeting held in Johanesburg highlighted that in modern politics, the need for all arms of the government to be operational will not only enhance development, it will as well promote accountability.
Reacting to the situation , the Secretary General of APGA SA Chapter, comrade Chidozie Ejimadu highlighted on the need to follow party protocols while addressing such sensitive issues, a situation when one man will wake up one morning and issue unverifiable statements about the leader of our great party without due process will not be tolerated by APGA in diaspora. The chairman of the Board of Trustee (BOT) APGA SA Chapter – Chief Chibuike Smart Okeuguiri stated that elected politicians should have a listening ear when they assume office. The need to listen to the party that elected one to power enhances trust and builds unity.
Engr Henry Onyekumnaru further commend APGA national working committee and APGA Anambra State Chapter for the proper and swift implementation of the party constitution to bottle up people like Nwobu – Alor and others. What we are saying is that irrespective of the fact that we have a right to our views but proper channel must be followed in addressing the issues. APGA is a party that commands the respect of Ndi - Igbo and Nigerians in general and should not be perceived to be contaminated by old radicals. Hence, the sacking of Nwobu – Alor and his associates should serve as a deterrent to all other APGA members who have been contaminated by their ill approach to issues in the party.
We wish to appreciate and commend the National Chairman of APGA Chief (Sir) Victor Umeh for portraying good leadership and governance in securing two APGA States and urge him to continue with his plan in order to secure all south eastern states in the next elections to come.
WE ARE SOLIDLY BEHIND YOU AS you produce the new South Eastern President in 2015.

Engr. Henry Onyekumnaru
Chairman – APGA (South Africa)