N2b Fraud: Former Bayelsa Officials Lose Bid to Stop Prosecution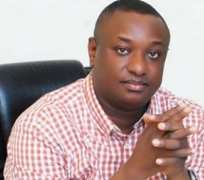 ABUJA, May 14, (THEWILL) - A Federal High Court on Monday dismissed an application by three formal officials of Bayelsa State to stop their trial for alleged diversion of a N2 billion loan the state had obtained from Union Bank.
The accused persons — former director of treasury at Bayelsa State Government House, Mr. Abbot T. Clinton; former director of finance, Mr. Ikobho Anthony Howells; and former commissioner of finance, Dr. Charles Sylva Opuala — were charged with fraud and illegal diversion of public funds totalling N2b.
But they asked the court to discharge them of the allegation because a prima facie case had not been established against them, arguing that they had no connection to the offences with which they were charged.
They equally argued that they ought to have been tried before a Federal High Court in Yenogoa, Bayelsa State, since the alleged offences were committed in Bayelsa and not in Abuja.
In dismissing the application, the trial judge, Justice Donatus Okorowo said that the suspects had explanations to make and should therefore plead to the charges levelled against them. He said that it was premature to discharge the suspects at the stage of their trial or to consider the proof against the accused persons without concluding the trial.
The Judge held that no case submission would apply when there was no legally admissible evidence against the accused or the evidence had been so discredited to make any tribunal to rely on it.
"There are some grounds requiring the defence of the accused, as the prosecution has made out a prima-facie case against the accused," he said, also dismissing claims by the accused that they were wrongly charged under a non-existing law: Money Laundering and Prohibition Act 2004.
The judge explained that the Money Laundering and Prohibition Act 2011, which is now in force, recognised that of 2004. "Since the offences were allegedly committed between 2004 and 2011, the new Act is applicable. When offences are alleged to have been committed in different places, the prosecution is at liberty to choose. Besides, the Federal High Court, Abuja, has equal jurisdiction with that of Yenagoa; the objection is too late in the day. All the objections are hereby dismissed. The accused persons are called upon to enter their defence."
The court had last year struck out the name of one of the accused persons, Mr. Francis Okokuro, the former accountant general of the state, after he agreed to testify against the other suspects.
This forced the prosecutor, Mr. Festus Keyamo to withdraw the old charge and file fresh ones, charging only three people. He told the court that he decided to withdraw the earlier charge to enable him re-arraign only three of them on amended charges. All accused persons pleaded not guilty to the charges.
Count one of the amended charge against them reads, "that you, Abot T. Clinton, Ikobho Anthony Howells and Dr. Charles Sylva Osuala on or about the 22nd of January,2010, at Abuja, within the jurisdiction of the Federal High Court, converted the sum of N380, 000,000.00, property of the Bayelsa State Government, through the account of one Habibu Sani Maigidia, a Bureau De Change Operator with Account Number 221433478108, in Fin Bank, Plc, which sum you knew represented the proceeds of the said illegal act with the aim of concealing the nature of the proceeds of the said illegal act and you thereby committed an offence contrary to Section 14(1) of the Money Laundering(Prohibition Act) 2004 and also punishable under Section 14(1) of the same Act."