Ensure Security In The Sub-region, Jonathan Urges West African Defence Chiefs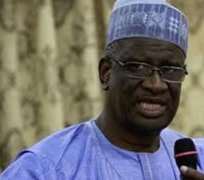 ABUJA, May 14, (THEWILL) - West African Defence Chiefs must ensure the sustenance of peace and security in the sub-region as security is very vital to the integrity of nations, President Goodluck Jonathan has said.
The President made the appeal on Monday during a courtesy visit to State House by Chiefs of Defence Staff in West Africa, who are in Abuja for their 30th Ordinary Meeting, stressing the dependence of the strength of any nation on the might of its military.
Jonathan commended the defence chiefs for their role in ensuring the current relative stability in the sub-region but enjoined them to be unrelenting in achieving even greater success.
"Though there are challenges in some areas, the stability of countries in the Economic Community of West African States (ECOWAS) sub-region is commendable," he said. "We have progressed significantly, compared with what we had 20 years ago. We have to continue to ensure peace, security and stability."
Jonathan, who noted that the whole sub-region has embraced democratic governance, expressed appreciation to the military chiefs for joining hands with civilian authorities to address challenges in the few recalcitrant countries in West Africa, such as Mali and Guinea Bissau.
He implored them to talk to their colleagues in these countries "to embrace democratic governance."
"With the support and cooperation of defence chiefs, we would collectively resolve the issues in Guinea Bissau and Mali," he enthused, pledging the continued support of the Nigerian Government in enabling the military leaders to succeed in their responsibilities.
He expressed hope that at the end of their meeting, they would have drawn up resolutions that would further guarantee peace and stability in the sub-region.
Nigerian Minister of Defence Bello Haliru Mohammed led the delegation of Defence Chiefs on the courtesy visit to President Jonathan, while Chief of Defence Staff Air Chief Marshal Oluseyi Petinrin accompanied his colleagues.