Jonathan Mourns Late UNILAG VC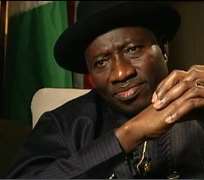 ABUJA, May 13, (THEWILL) - President Goodluck Jonathan has described as saddening and tragic, the death of the vice chancellor of the University of Lagos, Professor Olatokunbo Babatunde Sofoluwe, which occurred on Saturday.
Jonathan described the late 62-year-old professor as "an accomplished and renowned academic," and commended his remarkable achievements in the field of computer science in particular and the sciences in general.
He also lauded the administrative acumen of the late 12th vice chancellor of the university, especially the reforms he introduced in the area of Information Technology.
"While the President hopes that his successors will build on the worthy legacies bequeathed by Professor Sofoluwe, he regrets that his expertise will be greatly missed especially at this time that university administrators are faced with the daunting challenge of making the nation's universities true citadels of learning and incubators of developmental ideas in order to make them globally competitive," stated a presidential statement signed by Dr. Reuben Abati, special adviser on media and publicity.
It also expressed the president's commiseration with the Sofoluwe family in particular and the university community in general, and his prayers for comfort for the bereaved, and eternal peace for the departed soul.