North Nigeria Gunmen Kill 2, Kidnap Lebanese Man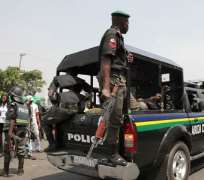 Gunmen attacked a vehicle carrying staff from a local construction company in northern Nigeria on Monday, killing a Nigerian and a Lebanese worker and kidnapping a second Lebanese man, police said.
The attack occurred in a village called Kakeyi, in Kaduna state, where they were working on a water project.
"We suspect this incident was more about armed robbery than kidnapping," said Kaduna state police spokesman Aminu Lawal.
"Police have commenced investigation into the incident."
Insecurity is worsening in the north as an insurgency by Islamist sect Boko Haram, that has killed hundreds in the past two years, stretches security forces, and criminal gangs are taking advantage of the breakdown of law and order.
Kidnapping is big business in Nigeria, mostly in the southeast oil-producing regions, and hostage-taking for ideological reasons is also a growing threat in the largely Muslim north.
A British and an Italian hostage were killed by their captors in March during a rescue attempt by British and Nigerian forces in northwest Nigeria.
Islamist militants claiming to be al Qaeda's north African wing released a video in March claiming they were holding a German taken from the north's main city of Kano in January.
Representatives of Boko Haram have repeatedly denied being involved in those kidnappings.
REUTERS