PEOPLE WORTH KNOWING: WHY YOU SHOULD APPRECIATE PEOPLE?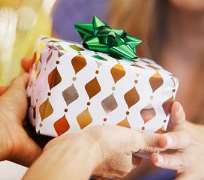 "People are my life. And l will do everything within my power to aid and advance their success and happiness. If l wants something good to happen in my life, l must make something good happen for my Sister or Brother. I must first perform for other what God wants to perform for me… Your contribution to others determines God's contribution to you… What you make happen for others, God will make happen for you" (Dr. Mike Murdock). Imagine what miracles we can achieve by giving people honest appreciation. My objective in life is to serve God and humanity in order to provide quality services and to offer leadership that would advance society. And Philosophy of life: "My heritage is to have God's best, to enjoy His relationship and to use His wealth and power for the good of others and myself". Like Dr Murdock rightly observed, "people are my life". People beside God have defined, sustained and helped me to be alive and succeeding.
My life up till now have been through crises, challenges and always succeeding against odds. God being the centre and controlling point of success used several people at each point in time to enhance, advance and better my person and mission in life. These people l call – people that love – gift that keep on giving. These people of recent before, during and after the successful cancer surgery and healing demonstrated love and care that goes beyond prayers, giving money, visit, telephone calls, moral support and empathizing with me and my family that this piece is dutifully purpose to appreciate and say thank you a million times. My life is a display of God's mercy and by His mercy l live. My life has been a miracle of God's grace, love and mercy. Delivered from six secret societies. Read Occultism to professor level. Lived depraved and immoral life of drunkenness, sexual abuse, drug abuse and all kind of deviant behavior opposed to God's demands and lifestyle. Inspite of all these, God had mercy on me. Saved me, delivered me from assassinations several times in Nigeria and America. God healed me of cancer, diabetes, tuberculosis and several others.
In His mercy and grace, God count me worthy to put me into the Ministry to share the life changing gospel of Jesus Christ and ministering to the felt needs of the poor. Hence, Helping Hands Rescue Centre – A mission of helps. Patterned after rescue mission ministries that l worked with in America after years of serving as lecturer in University and Seminary there. These where places were we rehabilitate destitute, the poor, drug and alcohol addicts, prostitutes, homeless, orphans, widows, train, equip and empower the needy to be self sufficient and resourceful. Hence, my passion to reach the least, lost and the last. l am only giving under God what God and people have shown to me. Who are these people that are gifts that keep on giving? Apostle David Zilly Aggrey, Double Chairman, Rivers State Christian Association of Nigeria and Pentecostal Fellowship of Nigeria. General Stephen Odede, Liberation Power Ministries a.k.a Endtime Jesus Army. Pastor David Ibiyeomie, Salvation Ministries. I reckon them to be gifts that keep on giving. Even under pressures they have been there. Thank you!
The many others that are people that love, to mention a few not all are: My Pastor and General Overseer, Apostle and Apostle Mrs. Israel Akozor, God's Love and Faith Church, My dear wife, Rev. Mrs. Regina Akpogena and our children: Christian, Ann, Nehemiah, Hephzibah, Treasure and Ebenezer. Others whose love has motivated me are: Bishop Wilson Iwo, Apostle Eugene Ogu, Bishop Yomi Isijola, Rev. Dr. Mrs Mercy & Dr. Innocent Essien. Rev. Dr. & Rev. Mrs. Mosy Madugba, Pastor Sunny Cookey, Rev. Joseph Asokome, Rev. Roberts of Church of God Mission, Rev. Dr. Francis Nwogo, Archbishop Sam Amaga, Rev. Marius Alugwe, Pastor George Izunwa, Pastor Simeon Afolabi, Mr. Promise Ekere, Pastor P. Z. Aginigha, Elder Peter Erebi, Chief Peter Oke, Pastor Oluwatoyin Alabi, Elder Gomba Osarollor, Rev. Dr. Ezare Anani, Bishop Shadrach Abudude, Elder ThankGod Ideji, Rev. Dr. Friday Ajah, Bishop John Enejoh, Commander Ezekiel Duke, Chief Nelson Ekpekri, Chief Gabriel Ekere, Dr. Meshach Ojile, Apostle Dr. Cornelius Uranta, Rev. Everest Onuorah, Pastor Graham Douglas, AIG. Felix Ogbaudu (Rtd), Amb. K. C. Emmanuel, Ann Eziene,Rev. John Asagwara, Bishop Dr. Wilfred Daniels, Rev. Dr. David Wagbara, Rev. Dr. Samuel Richard, Pastor Dr. Dagogo Jack, Pastors Peter Etugbo.
So many to thank. But just a few more: Mr. Udume Obot, Apostle A. B. Ezaza, ACP Peterside, Pastor Providence Israel, Rev. Dr. Charles Allison, Bishop Dr. Emmanuel Ihueze, Rev. Ayo Odunayo, Rev. Barr. Faraday Iwuchukwu, Rev. Smart Ogu, Rev. Richman Idisi, Pastor Jacob Idisi, My mother Deaconess Rhoda Akpogena, Rev. Felix Akara, Rev. Richard Amadi, Rev. Godswill Jumbo, Rev. Dr. Julius Ugorji, Mr. Patrick Ugbolodi, Pastor Jerry Needam, Mr. Jerry Iheanacho, Rev. Emmanuel Azaka, Mrs. E. F. Ofoh, Confidence Anyiam, Charity Orlu, Chika Chima, Deaconness Uche, Deaconnes Queen Minini, Apostle Veronica Vincent, Rev. Goodluck Minini, Blessing Atuogu, Mrs. Beatrice Williams, Deaconess Dorathy Ideji, Evang. Warmate Iloye, Engr. Victor Raydon, Comrade Emmanuel Nkweke, Florence Onyekwere, Joyce and Emenike (Cybercafe), Esther and her sister and husband, Prophet Emeka, Gloria Chuopara, Abraham of Anchorage Suit, Pastor Centurion Akozor, Dr. David Wagbara, Prophet Hezekiah, Evang. Uzoma, Ezekiel Itule, Felida Isoko Mirror, Choice Igbo Etche, Bishop Adaigho, Rev. William Omoghene, Engr. Vicent, Chief Tony Woherem, Cosmos from Lagos, Christy Kalu, Bishop mike Amamieye, Mr. Philip Agboge, Joel Odudu, Kenneth Publisher, Newswriter, Johnson Irakpor, Mr. Moses Ewhobo, Mr. Friday Ewhobo, Mr. Silver Ugbehe of Mr. Sweet Hotel, Rev. S.T.K Appah, Mr. Felix Osuji, Rev. Bethel Jaja, Mr. Felix Ofou, Press Secretary to Governor Dr. Emmanuel Udhughan, Mr. Paul Oviemo, Rosemary Ukwu, Roseline Epete, Mr. Nonso, Mr. Fred Efeh, Rev. Oreva, Victoria Ekelegha, Pastor Zedak and his wife, Stella Esebre, Bishop Frank Favour, Bonny Sampson, Rev. Adegoke Adebiyi,Newspapers/magazines and online media are: National Network Newspaper, Today's Topnews, Newswriter, Weekly Star, Weekly Watch, The Verite, The Plaintruth, Pointblanknews.com, Newsdiaryonline, The Nigerian Pilot, Thisday Newspaper, Punch Newspaper, The Will online, The Nigerian voice, Beacon Newspaper, The Tide Newspaper, and many more persons and group of persons too numerous to mention here.
I can't thank you enough. The miracle of God's healing and successful cancer surgery on me is one that can't be told without reference to your generous financial contribution, prayers, visits and phone calls. Once again, this is to say thank you. "May God the Lord make u increase both u and ur children"(Ps. 115:14) "May God prosper u & ur family & multiply everything u have"(I Sam.25:6) May Jehovah ur God bless the work of your hands & His blessings rest on your household (Deut.14:27-29, Ezek. 44:28 – 30) Amen. Most people from all over the world love giving gifts as much as receiving them. Gifts are usually given on special occasions, but sometimes, you don't have to wait for an occasion to give gifts. Sometimes, you just want to express what you feel inside, but you just can't. When words fail, gifts can express love, gratitude, appreciation and other positive feelings even better. Most people love gifts that bring to mind happy memories like a framed picture, for instance. Picture frames are a great gift idea because it serves a dual purpose. You can decorate a space with it and you can put a picture that reminds you of such happy times. You can buy a nice picture from either on the internet or at a nearby store. Picture frames may be made of metal, seashells, plastic and other materials. You can even purchase digital picture frames to upload pictures into and then give it as a gift.
If you want to give a gift that is sure to make a person's heart smile, giving a framed picture would be a great idea. Make sure that the picture reminds your recipient of a happy memory. It is a gift that keeps on giving because the happiness you bring doesn't last only for a day. Every time the person looks at the picture, he or she feels happy. You do not just give a decorative item; you also give the gift of remembrance. Each day you are encouraged to give of yourself to those around you in any way you can that will show your love and appreciation. How will you show you love someone whether in need or not? Ideas: Offer to clean a room in someone's house, Cook a spontaneous dinner for friends and family, Buy a pair of warm socks or a blanket for someone who warms your heart, Offer to do the dishes, Buy N50 of special grocery items for someone who loves to cook, Make yummy treats to take to friends, Offer to watch a friend's child for a night, Take friends to a movie, Have movie night at your house, Buy a little necessity each day for someone who needs it, soap, razors, shampoo, and toilet paper, It is the little ways in which we show each other how much we care that counts.
During a time when spending outrageous amounts of money and giving piles of gifts begin to overwhelm...it is good to step back and remember that these little signs of affection are another way of telling someone how much we care and love them. Why not just take the time to go to each person each day and tell them how much you love and appreciate them. How many ways can you show your love and appreciation? Smile, Be kind, and love. So what are some ideas of creative ways to share the gift of giving and show appreciation and love...that DO NOT COST MONEY...One of the things I am doing is to keep a positive loving attitude and let people know how much I love and appreciate them!!! Many of these gifts are the kind that we can continue throughout the year and a warm smile and bear hug are ones that keep on giving!!!. Pass it on. Keep wealth circulating by giving and receiving care, affection, appreciation and love. Accept people, situations, and events as they occur. Most people from all over the world love giving gifts as much as receiving …when words fail, gifts can express love, gratitude, appreciation. As Mark Senter111 put it:"Ministry to others, taking time to share gifts and talents, meeting others at the point of their needs have a way of bringing health and wholeness to the giver as well as the one receiving the gift" Have question, you may call: 08033399821 or write: [email protected] Stay blessed.
Written By Dr. Lewis Akpogena

Disclaimer:

"The views/contents expressed in this article are the sole responsibility of

thewillnigeria.com

and do not necessarily reflect those of The Nigerian Voice. The Nigerian Voice will not be responsible or liable for any inaccurate or incorrect statements contained in this article."
Articles by thewillnigeria.com