Paul Ikonne Under Attack For Being Gay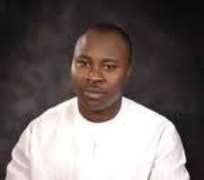 Paul Ikonne the governorship candidate of ACN in Abia state is gay. This revelation was made recently by an online news site based in the USA. According to the news site, Ikonne a pastor in Olumba has been in this practice for sometime now. Others named as gay include former Abia governor, Uzor Kalu and his deputy Chris Akomas .
The Juristslaws gathered after thorough investigation that it was kalu that introduced Ikonne to this gay business. As a result of this, youths in Ngwa have vowed to deal with Ikonne . His father Eze Ikonne has vowed to disown him over this act.
Ikonne we gathered is also in trouble following his inability to pay back money he borrowed for his election running into billions, the new generation bank where he took the loan is on his neck. Like Reagan Ufomba, Ikonne is now on the run. We will keep you updated.