OIL CURSE FUELS NIGERIA - NIGERIA IS ON FIRE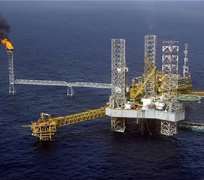 Shut oil production, Nigeria is on fire. Oil revenue is fueling ethnic violence, agitation and militancy. Since the looters are either getting too much, some are getting too little or others want their own share. However, the cost of environmental disaster in the oil region has dwarfed benefit of its income. As a condition for any more oil allocations, the environment from where it is produced must be secured for agriculture and fishing jobs.
Violence is not exclusive to any party. We must use it for liberation, not just for political power: as Boko Haram and MEND wage war without change in status quo. Many people have called Nigerians cowards like mice that would not dare bell a cat destroying them for dinner. Not so fast, we can put the same virus destroying peace in our Country to use by redirecting their anger to the real cause of unrest - poverty in the midst of plenty.
Fanatics are recruiting and competing better for the minds of our youths. The choice is ours. We either bell the fat cats with the RIBA Haram, MEND, OPC and MASSOB we have in view of relatively huge income from oil unfairly concentrated in the hands of a few or shut down the oil production. By redressing the cause of our poverty through technical and vocational training, we can embark on revitalization of the environment disaster created by international explorers and locally by oil farmers exploited by our politicians.
Religious fanatics are promising talikawa better way of life and jobs than governments. Reasoned approach is to make a concerted effort for agricultural jobs than risk crossing the deserts. As justification to allocate money made from environmental degradation in the South-south to all states, we should have no problem asking for the same states to contribute towards its clean-up to ensure that the chick that lay the golden does not die.
Better still, stop the show of power in disguise for religious conflict and dry up the source of money completely until each of the six geo-political regions contribute their share to clean-ups. The way it is right now, nobody is gaining, not even the South-south where the oil money is sourced. The amount of money needed to clean up and restore environment disaster in that region, cannot not be recovered from treasury today.
In a more reasoned and mutual climate, everyone should be advocating for a stop or minimal oil production until recovery could be guaranteed. The speed and greed of both local and international businesses supported by their politicians can neither be curtailed nor sustained in the present environment. At the end of the day, all Nigerians would be the losers and the people in that environment, the worst victims.
There are enough blames to go around, including that given to the local oil farmers that sabotage and blow up pipe lines to get crude oil for their illegal home refineries. It could be difficult though to justify our indifference to those whose traditional way of making a living by fishing has been taken away. The irony is that local people think they could get a better deal from international companies than they can from a united Nigeria.
Exploitation no matter what is exploitation, either from fellow countrymen or from international corporate entities. Some may differ, claiming the British were gentler to them than fellow Africans after independence. Others would even go as far as calling the British back. These are sentiments that failed to realize the history of slave trade as Israeli blamed Moses for leading them out of Egypt to starve in the desert.
The recent shameless demand from non-oil producing states for more oil revenue diversion to their areas was ill conceived and insulting to hard working people in those states. The argument that less oil revenue is the cause of poverty, by perpetrators, that fuel Boko Haram is hogwash. The source of fake causes in disguise for god's will is futile. Who made you the chosen one to feed where the grass is greener, on the other's side?
If that is the reason there is so much unrest in Nigeria, the Country will continue to burn but do not expect others to succumb like slaves, so that their conquerors could satisfy their greed for others' endowment. Most people would want to know what those that refused to generate internal income would do when the oil dries up leaving all of us to fend for ourselves in our backyard. We must wakeup and be creative for internal sustenance.
This is time Nigeria should go BP, beyond Petrol. We must start investing in other means of technologies to generate income not promises. Food remains one of the most vital weapons in international trade and diplomacy. African arable land remains the most fertile recognized by international companies buying up our lands to produce what they need to trade and sustain their companies and buyers. Africa can do that for itself.
There is a virgin waiting for you on earth if you hit a high value looter on earth, not to kill but to maim for life so that they can realize their evil ways as deterrent to others. Don't kill one another. We thought the election of a new face would solve our most endemic problem of corruption: kleptomaniacs only changed chairs with one another. As long as there is money in the pot to be stolen, bees will always follow the honey.
The bottom line is that politicians that profit from the status quo would never let go and change a system that that favored them. Nigeria's politicians have no incentive than to loot and no effective deterrent is in place to shock their brain into reality. Not even the legal system that has become a joke. Dedicated prosecutors have to smuggle sensitive documents out to foreign courts to get our politicians convicted.
The only solution to incessant violence all over Nigeria is a cease-fire where every state that want allocation from oil revenue must contribute whatever they can in terms of human resources, part of allocation they already got, expertise and deployment of all their poverty protesting militants to oil clean up. Or shut production until every part of Nigeria can return to agriculture, fishing and business as usual.
Written By Farouk Martins Aresa

Disclaimer:

"The views/contents expressed in this article are the sole responsibility of

thewillnigeria.com

and do not necessarily reflect those of The Nigerian Voice. The Nigerian Voice will not be responsible or liable for any inaccurate or incorrect statements contained in this article."
Articles by thewillnigeria.com