Boko Haram Threatens More Attacks On Media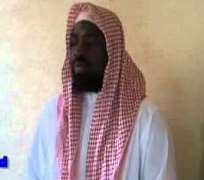 ... Vows To Drive ThisDay Out Of Existence
SAN FRANCISCO, May 01, (THEWILL) - The Jama'atu Ahlis Sunna Lidda 'awati Wal Jihad, casually referred to as the Boko Haram sect, has threatened to bomb more Nigerian media houses plus two foreign media agencies with Nigeria presence, as well as government schools, especially tertiary institutions.
In a video circulated on the Internet on Tuesday, the group released footage of last week's attack on the Abuja and Kaduna offices of ThisDay, in addition to issuing threats against nearly all major Nigerian news organisations as well as the Voice of America and Radio France International.
The voice over Internet protocol (VoIP) categorised the media houses into three: those that have already been attacked, led by ThisDay; those that are next to be attacked; and those who could be attacked.
"These media outlets have committed serious crimes that are harmful to Islam, which we can't forgive," the voiceover said. "We must take our pound of flesh."
At several points in the video, footage is shown of the suicide bombing of ThisDay's office Thursday in the capital city of Abuja, where five people were killed and many others sustained injuries.
In the video apparently recorded from afar, a sport utility vehicle enters the gate of the newspaper's office, and is immediately followed by a deafening explosion and a burst of flames. A voice, ostensibly that of the filmer, says "Allahu Akbar" (God is greatest).
In another part, a person portrayed as the suicide bomber for the attack, is seen brandishing an AK-47 assault rifle, and later waving from inside a vehicle.
Below is an unedited excerpt from the translation of the video message:
This is a message from the public awareness department of the Jamatu Ahlis sunnah lil daawati wal jihad, a group engaged in jihad in Nigeria.
We wish to explain about the attack we carried out on Thisday Newspapers. Some of the reasons why we decided to attack some Media Houses, especially Thisday, is because the paper was used in dishonouring our prophet, Mohammad (SAW) during a beauty pageant in Kaduna in November 2002.
At that time, some people who called themselves leaders of Muslims came out to say they have forgiven those who committed the offence. But based on our knowledge, we know that no one has the power to forgive anyone for an offence that God himself has given judgement, especially on an offence that has to do with dishonouring Prophet Muhammad (SAW). No one has the power to forgive this type of offence, and the judgement is for such persons to be killed.
This lady that committed this crime, the judgement on her is to be killed at any opportunity; and the media house is also supposed to be driven out of existence whenever there is a chance to do so.
We are just getting the opportunity to attack the media house, and we are hoping to continue these attacks until we drive them out of existence. It is our hope that Allah (SWT) will help his religion. We know that any genuine Muslim must have been deeply touched by the Thisday incident.
Thisday newspaper is also leading in helping the government in fighting us, alongside other media houses that we will mention soon. Some of the offences of Thisday and other media outlets include: firstly, during the botched attempt to rescue some kidnapped foreign nationals in Sokoto, these media houses asked us if we have anything to do with the kidnap and we said we have nothing to do with it, yet these media houses reported that we were responsible for the incident, that was a lie against us.
Secondly, when we sent a video of our leader, Abubakar Shekau, the media houses reported things that our leader did not say, such as that in response to the president's threat to finish us in three months, we have also threatened to finish the government in three months. But the truth is, nowhere in the video did our leader said what they attributed to him.
Thirdly, on the purported arrest of Abu Qaqa by the SSS, we have come out to tell them that the person arrested was not Abu Qaqa, yet the media continue to portray us as liars, and even said that our leader had ordered for Abu Qaqa II to be executed, and we are now searching for Abu Qaqa III.
Recently too, they came out with another lie that one Mohammed Awwal Kontagora was the Abu Qaqa II that was executed, and that even his parents confirmed it; that was just a big lie to convince the world.
The media also said that we have killed the father of Abu Darda, so as to pass a message to him, because he had leaked our secrets after his arrest by security agencies, and they wanted him to know that he is one of our targets. These are all lies, and they are many.
These media houses have committed a lot of offences that is detrimental to Islam, and we don't have the power to forgive them. We will take revenge on them by God's grace, some of these media houses have been categorised into three groups.
The first group is the likes of Thisday whose offences are big.
The second group we will also attack soon are Punch, Daily Sun, Vanguard, Guardian, Nation, Tribune, and National Accord, which are all newspaper houses. There is also VOA Hausa radio. All these media houses we will attack them including their staff and offices, by God's grace. VOA Hausa for, instance, has recently started campaigning for people to support the government against us by exposing us.
The next group that are on the verge of joining this list who, if they are not careful, we will attack very soon include, Leadership, Daily Trust, Peoples Daily and RFI (Radio France international).
We resorted to using this medium to send our message instead of the normal tele-conference because of the fear by journalists, which made them refuse to conduct the conference. We are grateful to God for the success recorded on the attack on Thisday, and we hope to continue such attacks.
Finally, the government has now resorted to arresting our wives and children and also demolishing our houses, like they did in Biu recently, that is why we have also resolved to start attacking government schools, especially, tertiary ones. We promise to demolish 500 buildings for any one of our houses that the government destroys. We have already started with Gombe and Kano.