"Re-package messages on family planning"-Dr Agongo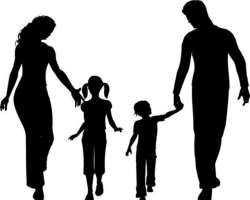 "Re-package messages on family planning"
Dr Erasmus Agongo, Eastern Regional Director of Health Services, on Friday urged health workers to deliver family planning messages in a way that would be acceptable to all.
"You need to re-package your messages in a better way to encourage people, especially married couples to determine when and how to have children which is vital to safe motherhood and healthy families".
Dr Agongo was speaking at the launch of the Regional Family Planning Campaign and Advocacy in Koforidua, under the theme; "Long-Term and Permanent Contraceptives Better Choice for Peaceful Mind".
He observed that the high incidence of maternal mortality in the region could be reduced to the barest minimum, if people took family planning messages serious.
"If young girls for instance are abreast with family planning and are adopting the methods, it would help prevent them from getting unwanted pregnancies where they may be attempted to do criminal abortions with its dire consequences".
Dr Agongo said under the Millennium Development Goals (MDG), the region was required to reduce maternal mortality significantly, adding that family planning was the way by which this goal could be achieved.
Dr Obeng Apori, Medical Director in charge of the Koforidua Regional Hospital, urged that people should not take undue advantage of the government's free ante-natal care to give birth to too many children.
He said family planning was an important intervention for human development, adding that the principle now is to have baby by choice and not by chance.
Mrs Beatrice Bernice Boateng, Member of Parliament (MP) for New Juaben South, said for family planning messages to be successful there was the need to involve men in the process.
GNA