NIPPS Holds One-Day Interactive Session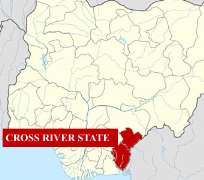 CALABAR, April 27, (THEWILL) - A one-day interactive session organised by the Cross River State Government for religious and community leaders, and heads of state and federal agencies with participants of course 34 of the National Institute of Policy and Strategic Studies, Kuru, Jos has been held in Calabar.
Speaking at the introductory session, the Permanent Secretary, Conflict Resolution Department, Governor's Office, Mr. Bassey Essien Koofreh, said the session was to enable participants obtain firsthand information from a cross-section of the population, to enable them present in-depth reports on the political, social and economic sectors of the state's economy.
He commended the state government for providing funds to organise the visit, and expressed hope that their observations and recommendations would aid in the drive towards diversifying the nation's economy.
Also speaking, the Directing Staff of the Institute and leader of the team, Brig. Gen. Jonny Hamkin stated that gathering of the team, which comprises professionals from all walks of life, was to brainstorm on issues that would move the country forward.
He said the theme of this year's research, Resources Diversification for a Sustainable Economic Development, is apt as it would address the policy direction of the present administration. He expressed hope that the outcome of the interactive session would help them come up with a comprehensive report, which will be presented to the federal government.
The state chairman of the Association of Heads of Federal Establishment, Elder Sunday Akada and the State Director, National Orientation Agency, Ms. Florence Osang noted that issues of agriculture development, tourism and optimal utilisation of the Calabar Port require urgent intervention by the federal government.
She urged the team to make useful inputs that would help the nation to realize its objective of resource diversification.
On his part, representative of the Calabar Synod of the Presbyterian Church of Nigeria, PCN Rev. Ubong Nkebem JP urged Nigerians to be prayerful and to always commit the programmes and actions of the government to God, noting that no amount of success can be recorded without prayers.
Earlier, while on a courtesy call on the chairman of the Cross River State Traditional Rulers Council and Paramount Ruler of Bakassi Etinyin, Dr. Etim Okon Edet briefed the team on the enormous and rich cultural heritage of the people of the state and lauded government efforts towards resources diversification through development of tourism and agriculture.