A nurse advises girls against pre-marital sex to avoid cervical cancer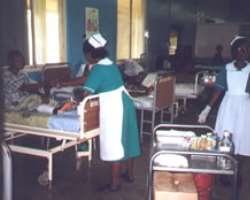 Mrs Philomena Mireku, Senior Nursing Officer at the Family Planning Unit of Koforidua Regional Hospital has advised girls to avoid pre-marital sex to help reduce the possibility of contracting cervical cancer in future.
She explained that, in most cases, cervical cancers were caused by untreated sexually transmitted infections during their youth.
Mrs Mireku gave the advice at a seminar organised by Koforidua Branch of Planned Parenthood Association of Ghana (PPAG), on "Early Sex and Its Consequences" as part of the Education Week celebrations of Freeman Methodist Junior High School in Koforidua on Friday.
She said pre-marital sex could in addition, lead to contracting sexually transmitted infections, which often caused impotence among men and bareness among women.
Mrs Mireku pointed out that pre-marital sex could lead to teenage pregnancy and most of those who attempted to abort the pregnancy died.
She called on the students to concentrate on their books and grow to become useful citizens to their families and country.
Reverend Daniel Ackom, of Koforidua Methodist Cathedral, called on them to abide by the teachings of Jesus Christ to have the guidance of the Holy Spirit to be successful in life.
GNA