FARE DISPARITY: FG SUSPENDS BAN ON FOREIGN AIRLINES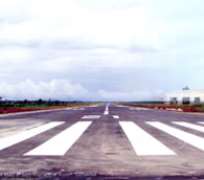 With the expiration of the 30-day ultimatum of the Aviation Ministry to foreign airlines to dismantle their regional fare imbalance, the Minister, Princess Stella Oduah, has said that the planned ban of non-compliant carriers has been put on hold to allow the Senate and House of Representatives complete its investigations on the matter.
The Special Assistant, Media, to the minister, Joe Obi, in a statement, said since the ultimatum was communicated to the airlines, a lot of developments have taken place. 'There have been consultations and negotiations between the Nigerian and British authorities, with regards to the operations of BA and VAA. Negotiations involving other foreign carriers have also been on-going,' he stated.
He, however, said the most significant development, since the issue broke out, was the intervention of the House of Representatives and the Senate, given the high interest the question of fare imbalance generates across the country. 'Currently, the intervention/investigation of the Senate Committee on Aviation is still on-going. The first phase of that investigation was the Public Hearing where all interested/affected stakeholders made various representations to the Committee.
While the minister insists that the regional fare imbalance must be dismantled, with severe consequences for all airlines that fail to comply, it is, however, imperative to allow the Senate investigation to take its full course. As a result, the proposed ban of all airlines that fail to restore fare parity has been put on hold in the interim in deference to the on-going intervention effort of the Senate and the National Assembly.
Action in this regard will be determined at the conclusion of the Senate investigation in order not to prejudice the outcome of the committee report as well as accord due respect and recognition to the current effort of the institution of the National Assembly at resolving the issues in the best interest of the nation,' he added.