DRM Seeks End To Corruption, Unemployment, Insecurity Crises In The Niger Delta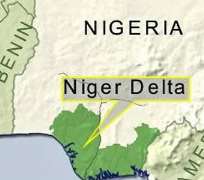 SAN FRANCISCO, April 25, (THEWILL) - Delta Rescue Mission (DRM), a movement that professes commitment to rescuing Delta State from imminent economic, social and political collapse, has urged delegates at its ongoing summit to develop strategies for solving insecurity and unemployment problems in the Niger Delta region.
Speaking at the opening of the summit, tagged The BRACED Commission, Director-General of DRM, Barr. M. Ahweyevu Mukoro called on delegates to support the aims and objectives of the summit, which revolve around fast-tracking development in the South-South. He enjoined delegates to imbibe regional cooperation and integration, which are important to the country's ambition of catching up with the rest of the world.
"The South-South geopolitical zone is the richest in terms of natural and human resources," he said. "It is a blessed region but the poorest and most backward in the country. Its full potentials have not been realised; infrastructure and good governance are lacking."
Mukoro admonished the delegates to ensure that BRACED Commission summits are not mere annual jamborees or talk shows where tax payers' money is wasted without achieving meaningful results or implementing agreed programmes.
"DRM calls on member states to allow internal democracy to flourish in the region. No development can take place in the absence of internal democracy. We also call on member states to implement people-oriented programmes," he further said.
"DRM also calls on member states to urgently tackle the twin issues of unemployment and insecurity. Regional integration of roads, rail and water transport is of utmost priority. DRM hopes that the BRACED Commission will urgently address these, and equally hopes that a strategy for the development of the region will emerge from this summit."
Mukoro said that above all, he hoped that member states would work to promote transparency and accountability in the region.
"Fresh building blocks of accountability and integrity must be honestly laid by the Braced Commission coupled with demonstrable will by the promoters of the Braced Commission to implement same," he said, adding that "It is a matter of regret that the few governors convicted so far for monumental fraud and theft of state funds are from the BRACED states. As a sign that the inglorious past will not return, the governors of the BRACED states should openly denounce the looting of public funds by their predecessors, some of whom are openly patronised by the present governors."