Ibori: Sad reminder of a failed justice system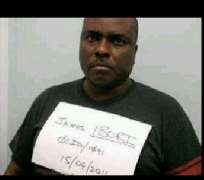 Only a few Nigerians raised an eyebrow when news filtered-in that we are now ranked the most corrupt country in the world; a downbeat promotion from hitherto second position only a year ago. What a feat for the self-acclaimed 'giant'. If it took us only twelve months to advance our sleaze and immorality, then we should cover our faces in dishonour. Truth be told, we need not be on that list. Not that we are not corrupt, but our kind of corruption has grown way beyond what must be on a mere listing. Little wonder the call for scrap of EFCC and ICPC is gaining momentum. These organs are just too weak to achieve great results except the establishing laws are reviewed. In a clime where you have lots of dishonest people, toothless laws will only make them loot more. Like in educational qualification, corrupt individuals in Nigeria have classes, ranging from ordinary national diploma to the vastly esteemed professorial level.
Before our re-claimed democracy, office holders appeared saner. They restricted who gets what to trusted and loyal associates. It is an open secret the military regimes too looted the treasury. Cronies and family members were awarded contracts which hardly passed through any serious scrutiny. But I think that public money stolen then is not up to a third of what we have witnessed in the last thirteen years. You will appreciate my inference when you calculate the money accruable to about a thousand ministries, departments and agencies compared to what is visible on the ground. From findings, one can safely say that of every ten military men, four was corrupt; and of every ten civilians, eight is corrupt. It may sound magnanimous but that is my view.
It is almost a decade since the agencies set up to investigate financial crimes and money-laundering cases begun operations. They have fingered hundreds of government officials, especially the elected ones. Sadly, after a gale of much publicised arrests and arraignment, we are yet to have a cogent number of successful prosecutions. Unfortunately, the judiciary have to a large degree contributed to this wicked sham. Murderers, kidnappers, armed-robbers, assassins, rapists, thieves all walk at liberty when most had better be cooling off in jail. This country is perhaps the only place on earth where suspects tell whoever cares to listen that he cannot be tried under any jurisdiction. This country is perhaps the only place on earth where judges announce verdicts such as "no case to answer", whereupon pronouncements should read otherwise.
Only a few years ago, Justice Mercel Awokulehin of the federal high court in Asaba under questionable circumstances freed the now jailed rogue and ex "governor" of Delta state. It is unimaginable that James Ibori, a brilliant impostor and avowed kingmaker, who for years escaped a thorough trial owing to fraudulent court injunctions, was only recently prosecuted after pleading guilty. In order words, he actually committed the crimes a judge in Nigeria freed him of. Aside his case, there are several others that ended exact way owing to greed of a few gluttons.
Lately, there exists so much distrust in the land due to the shallow manner the judiciary carry out its obligations. So judgements atimes make me doubt if we still have any pride left of us. Can the judiciary still acknowledge that it is the last hope of the common man? Can it sincerely boast about being the conscience of the society? Can anyone take time to elucidate 'shame' in the real sense to some of our crooked judges? Why have we failed to refrain from acts that bring us to the point of ridicule every now and again? It is because of instances like this that innocent citizens suffer grave harassment from other countries.
Over the years, there are occasional allegations of how money exchanges hands even at the top echelon of a supposed dignified arm of government. A lot of us are still bitter about revelations that Supreme Court justices received bribe worth millions of dollars in a presidential election case. When you talk, the "yeye" old men ask you to come up with evidence before any action can be taken. Thanks to the founder of wikileaks, Julian Assange, who opened our eyes to the great atrocities our leaders commit behind closed doors. The ruling class will be digging its grave it believes that revolution cannot occur here. The embarrassing news we hear daily of government officials siphoning huge funds is sufficient to trigger a revolt.
The judiciary must wake up. The time is now. We have had enough of favouritism and timidity. I only hope the ongoing reforms in the judiciary yield positive upshots. The current Chief Justice of Nigeria, Dahiru Musdapher has been forthright enough. Right from his first day in office, he has displayed a genuine desire to clean up the rot in the system. As he bows out in few months, it is left to his successor to continue the good works or make non-sense of it. I pity our judges. According to the Holy Book, by the time we give account of our lives, those who judge will be the first to be judge. Taking this into consideration, some of them should by now know where they belong after death.
Disclaimer:

"The views/contents expressed in this article are the sole responsibility of

Wale Odunsi

and do not necessarily reflect those of The Nigerian Voice. The Nigerian Voice will not be responsible or liable for any inaccurate or incorrect statements contained in this article."
Articles by Wale Odunsi