Improper marriages identified as causes of broken marriages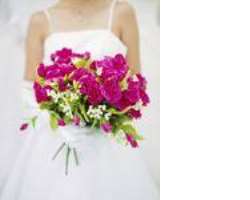 Casual relationship between young men and girls leading to pregnancy without going through the proper marriage procedures has been identified as the major cause of broken marriages and irresponsible parenting.
Mr. Issah Mahamudu a legal practitioner made this observation at an all male interactive workshop on domestic violence law and women's rights organized by the International Federation of Women Lawyers (FIDA-GHANA) in Tamale on Saturday.
The objective of the workshop was to gather views from men on gender issues and domestic violence to enable FIDA to assess the extent of stigmatization against women in the communities.
It also provided the opportunity for participants at the workshop to discuss the issues of gender based violence in the light of the passage of the domestic violence law and how men could help in the crusade against violence on women.
Mr. Mahamudu noted that it was now a fashion to see young couples staying together without the consent of their parents and when this resulted in pregnancy the tendency was for the man to abandon the girl to her fate.
He said, in the past, couples had to be educated by their parents on the roles and responsibilities of marriage and this helped to ensure stable marriages.
Mr. Alhassan Amadu, Northern Regional Population Officer said the region was leading in the average number of children per woman since 1988 and was trailing in the use of contraceptives with only 7.7 percent of married women between the ages of 15-49 using contraceptives.
He said most girls in the region married early with some between the ages of 15-19 already having their first child, while single parenting by mothers following divorce seem to be on the increase.
He commended the government for establishing the Ministry of Women and Children's Affairs (MOWAC) and several institutions such as the gender desk offices of the district assemblies and the Girl Child Education Unit.
The Regional Population Officer said the creation of these institutions would help prevent violence against women and enhance the dignity of women.
"It is our collective task to integrate and enhance the participation of women fully into the development process, eliminate gender inequality thereby raising the standard of living of our women folk as a matter of right and not a privilege", Mr. Amadu said.