How to Have Thick, Full Hair in Just Minutes a Day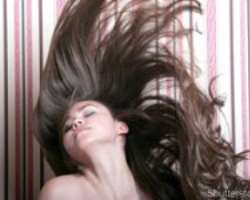 (ARA) - Whether walking the red carpet or gracing the covers of magazines, you see stunning celebrities everywhere. And while you may not have a team of makeup artists and hair stylists following you everywhere, you can have the thick, full hair that makes celebrities shine in just a few simple steps.
Healthy hair starts from the inside with a balanced diet. Plant-based proteins, such as soy, can provide important nutrients to help hair grow and fruits, nuts and vegetables complete the picture. Make sure to add a daily multi-vitamin to supplement anything you may be missing through your diet.
But no matter how many fruits and vegetables you consume, you won't get thick, lush "celebrity" hair without knowing an ultra-luxe celebrity secret. The scientists at OOKISA have harnessed Eastern ingredients and used Western innovation to come up with the secret to full, lush hair -- the Hana - Senzai Energy Blend and the cutting edge Folliactiv complex.
The Hana - Senzai Energy Blend contains powerful natural ingredients to add volume and make your hair look thick and smooth.
* White peony tea (Kaou) soothes and conditions
* Japanese citrus (Yuzu) promotes brilliance and radiance
* Camellia Oil (Tsubaki) helps increase luminosity and volume
* Rooibos Red Tea (Niiro Cha) enhances circulation
* Water lily (Yuri) calms and moisturizes the scalp
Together, these natural ingredients combine to create the perfect blend for nearly perfect hair. Add to that the revolutionary and proprietary complex of amino acids, antioxidants, botanicals and vitamins found in Folliactiv and you have the optimum environment for voluminous, fuller and thicker-looking hair.
The OOKISA Hair Renewal Collection offers a unique 3-dimensional approach to enhancing and protecting hair. The Fortifying shampoo cleanses and removes pollutants that clog hair follicles and keep you from achieving optimum thickness. The Replenishing conditioner moisturizes with a lightweight blend of botanicals and nutrients for a silky look and feel. The thickening nutrients lift hair with volume and dimension to resist thinning and weakness. The Nighttime Follicle Renewing Serum is an overnight scalp revitalizer with key energizing botanicals to secure the hair to the scalp to prevent hair loss and promote a normal growth cycle.
For the first time, the 3-step OOKISA Hair Renewal Collection is available for a free trial.-Visit OOKISA.com
Copyright ©, ARAnet, Inc.