ALLEGED N16B FRAUD: SFU ARRESTS LAI ALABI, EX-INTERCONTINENTAL BANK MD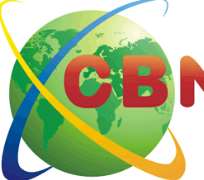 Former Managing Director of Intercontinental Bank, Mahmud Lai Alabi, has been arrested by the police for an alleged N16 billion fraud.
The former bank chief who is presently detained at the police Special Fraud Unit(SFU) Ikoyi, Lagos was said to have allegedly involved himself and few other top bank officials in the scam.
A police source at the SFU told Daily Sun that the suspect had written off a loan of N9 billion. The source who believed that Alabi and some yet-to-be identified accomplices may have collected the loan and it off as against the Central Bank of Nigeria's written (CBN) directives.
Also, the Senior Police Investigator also told Daily Sun that the suspect allegedly granted another N7 billion loan without collateral. The police officer said: 'We believe the loan was equally given to themselves(Alabi and his accomplices.)
He said the police were investigating why Alabi and other suspects wrote the loan amounting to N9 billion and also why they should grant a loan of N7 billion without collateral, contrary to CBN's regulation. According to him, investigation would actually reveal if the loans were granted to the suspects and his friends or were really granted to some citizens. However, Commissioner of Police (CP) for the SFU, Mr. Tunde Ogunsakin, confirmed that Alabi was in their custody.
The CP said, 'Mr. Alabi, the former MD of Intercontinental Bank, was invited for some billions of naira loan given without collateral.'
Ogunsakin said Alabi was alleged to have written off some billions of naira loans without following the Central Bank procedure. 'He is presently with us and he is helping us in our investigation into the allegations. We received a complaint and we are looking into it', he said