Do We Still Need NLC In A Democracy?
History of Nigeria fuel prices & NLC strikes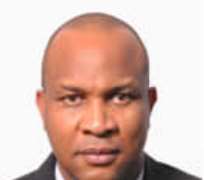 It is an interesting coincidence that the founding President of NLC in 1978 was Wahab Goodluck, while our current President is Goodluck Ebele Jonathan. Which Goodluck will win? The one that founded NLC or the one that was bold enough to remove fuel subsidy?
According to the NLC, it has 29-40 affiliate unions all with a total of about 4 million members. In a country with a population of over 160 million, that amounts to less than 3%.
Historically, NLC was very vocal during the military regimes, especially the regimes of General Ibrahim Babangida and General Sani Abacha. The IBB vs. NLC case was related to NLC's opposition of the 1988 Structural Adjustment Plan, while Abacha's goose was NLC's call for a return to democratic rule in 1994. However, when our current democratic dispensation was ushered in, many of the anti-Labour laws were repealed.
It now begs the question whether we really need NLC (and by implication TUC) in a democratic and capitalist society?
The current NLC strike is not a recent phenomenon as it relates to fuel prices. NLC embarked on a general in June 2000 to protest increases in the prices of petroleum products. Also, in July 2003, a nationwide general strike was called off after nine days after government agrees to lower recently-increased fuel prices. In September 2004, NLC threatened a strike over re-introduction of fuel tax by the Obasanjo regime. Also, in 2009, another showdown was avoided over the same fuel subsidy removal.
History of fuel price increases (& decreases) in Nigeria

S/N
DATE
PRESIDENT
OLD PRICE
NEW PRICE
PERCENTAGE INCREASE
1.
1973
Gen. Yakubu Gowon
6 kobo
8.45 kobo
40.8%
2.
1976
Gen. Murtala Mohamed
8.45 kobo
9 kobo
0.50%
3.
October 1, 1978
Gen. Olusegun Obasanjo
9 kobo
15.3 kobo
70%
4.
April 20, 1982
Alhaji Shehu Shagari
15.3 kobo
20 kobo
30.71%
5
March 31, 1986
Gen. Ibrahim Babangida
20 kobo
39.5 kobo
97.5%
6
April 10, 1988
Gen. Ibrahim Babangida
39.5 kobo
42 kobo
6.33%
7
January 1, 1989
Gen. Ibrahim Babangida
42 kobo
60 kobo
42.86%
8
December 19, 1989
Gen. Ibrahim Babangida
Moved to uniform price of 60 kobo for all vehicles
N/A
9
March 6, 1991
Gen. Ibrahim Babangida
60 kobo
70 kobo
16.67%
10
November 8, 1993
Ernest Shonekan
70 kobo
N5
61.4%
11
November 22, 1993
Gen. Sani Abacha
N5
N3.25k
-35%
12
October 2, 1994
Gen. Sani Abacha
N3.25k
N15
361.54%
13
October 4, 1994
Gen. Sani Abacha
N15
N11
-26.67%
14
December 20, 1998
Gen. Abubakar Abdulsalami
N11
N25
127.27%
15
January 6, 1999
Gen. Abubakar Abdulsalami
N25
N20
-20%
16
June 1, 2000
Chief Olusegun Obasanjo
N20
N30
50%
17
June 8, 2000
Chief Olusegun Obasanjo
N30
N22
-10%
18
January 1, 2002
Chief Olusegun Obasanjo
N22
N26
18.18%
19
June-October 2003
Chief Olusegun Obasanjo
N26
N42
23.08%
20
May 29, 2004
Chief Olusegun Obasanjo
N42
N50
19.05%
21
August 25, 2004
Chief Olusegun Obasanjo
N50
N65
30%
22
May 27, 2007
Chief Olusegun Obasanjo
N65
N75
15.38%
23.
June 2007
Alhaji Musa Yar'Ádua
N75
N65
-15.38%
24.
January 1, 2011
Dr. Goodluck Jonathan
N65
N138
112.31%
25.
January 16, 2012
Dr. Goodluck Jonathan
N138
N97
-29.7%
Source: Saturday Vanguard, January 16, 2012 p. 10
The interesting thing is that increase in fuel prices are really not Labour matters. So, clearly NLC may be over-stepping its mission. From its website, www.nlc.org, the NLC seems to have a very broad mission statement as follows:
The mission of the Nigeria Labour Congress is to organise, unionise and educate all categories of Nigerian workers; defend and advance the political, economic, social and cultural rights of Nigerian workers; emancipate and unite Nigerian workers and people from all forms of exploitation and discrimination;
Of the 16 broad aims of the NLC, one can make a colorable argument that embarking on strikes because of fuel subsidy removal falls under Aims Nos. 1, 2, 3, 4 & 10:
The fundamental aims and objective of Congress are to protect, defend and promote the rights, well-being and the interests of all workers, pensioners and the trade unions; to promote and defend a Nigerian nation that would be just, democratic, transparent and prosperous and to advance the cause of the working class generally through the attainment of the following:
i. To continually promote, defend and advance the economic, political and
social well-being of Nigerian workers;
ii. To promote and defend the rights, well-being and interests of workers in the work-place and society;
iii. To promote and defend the rights, well-being and interest of pensioners and ensure their recognition by the Society;
iv. To continually enhance the quality of life and improve the income and other working conditions of workers;
x. To continually strive to influence public corporate policies and legislation on all issues at all levels, in the interest of workers, disadvantaged social groups and trade unions;
What is worrisome is that NLC has essentially become an opposition political party. In fact, formation of a political party was seriously considered by it a la Labour Party. So, is the fuel subsidy strikes politically motivated? By being too political, NLC appears to have lost its objectivity. Also, by becoming a political party"" while still collecting membership dues, it has inadvertently (or intentionally) engaged in exploitation of the people it set out to defend.
Anyway, all of these issues concerning fuel subsidy removal and deregulation of the downstream oil sector center around the epileptic supply of electricity in the country. We should be looking at alternative sources of power generation. So what ever happened to the August 2008 agreement by Iran to share nuclear technology with Nigeria to help it increase its generation of electricity?
The real question is whether we still need NLC in a democracy? A viable opposition to the ruling party is what is needed. The problem is: do we have any viable opposition party? The man on the street will clearly tell you that NLC has become the voice of the voiceless. The recent nationwide strike clearly reveals the power and influence of NLC (and TUC).
However, I am not sure if those running around calling themselves ""Comrade"" know the real meaning of the word. It is a name not favourable in a democracy as it sterns from communism. Unless of course, we are not really interested ini democracy and capitalism. Just like some of those protesting the removal of fuel subsidy do not really understand what fuel subsidy means or the fact that they may inadvertently be supporting corruption and the so-called "cabal" that is benefiting from this "fluid" fuel subsidy.
We should really examine what sort of future we want for our country and our children. Are we willing to make the sacrifices needed? We must answer this question individually and collectively or we will remain in the same situation a year from now.
Remember that insanity is doing the same thing the same way and expecting the same result. Are we sane?
Some information for this article was obtained from www.wikipedia.com, www.nlc.org, www.vanguard.co.ng, www.BBC.co.uk and other reliable sources.
Prof Alex O Atawa Akpodiete is an Educator, Consultant, Pastor, lawyer, Political & Social commentator. He has lectured Law, Ethics and Security & Intelligence Studies at the University level here in Nigeria and US. He currently divides his time between Nigeria and USA. Contact him on 08138391661 or [email protected]
Disclaimer:

"The views/contents expressed in this article are the sole responsibility of

Prof. Alex O. Atawa Akpodiete, Esq.

and do not necessarily reflect those of The Nigerian Voice. The Nigerian Voice will not be responsible or liable for any inaccurate or incorrect statements contained in this article."
Articles by Prof. Alex O. Atawa Akpodiete, Esq.