RAYCE AND LORD OF AJASA ESCAPE ROBBERY ATTACK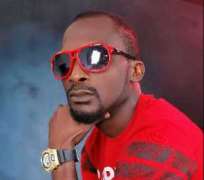 Fast rising hip hop act Rayce has every reason to give God glory right now as the dark skinned singer narrowly escaped robbery attack on Tuesday, April 10th 2012.
Information has it that the singer, alongside Lord of Ajasa,were on their way back to Lagos from Ibadan where they had gone to perform at Gbenga Adeyinka's Easter show.
Narrating their ordeal Rayce said it was at about 10:30 am and we were coming from Gbenga Adeyinka's show in Ibadan.
We had driven about 30 minutes out of Ibadan when they approached us. It was a gang of young men fully armed and while in motion they pulled out a gun telling us to stop or they will shoot.Out of reflex we zoomed off with them chasing us but luckily we managed to escape the attack.

RAYCE