VOLDEMORT IS LIKE A TEENAGE GIRL. HE HAS A DIARY, A TIARA, A FIRSTBANK SAVINGS,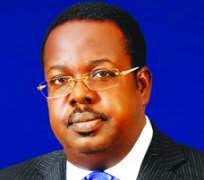 •Onasanya
With London revving up to host the 2012 Olympics and paralympic Games, come late July, occurring next to the Queen's Diamond Jubilee celebrations commemorating 60 years of Queen Elizabeth 11's reign, travel demand for the United Kingdom capital has become hotter than ever.
The arrival of the Olympic torch in Britain from Greece occasioned by the traditional electrifying jamboree that heralds the torchbearers as they head into London; the eventual ceremonial light up of the city that kick-starts the games and the actual 30th Olympiad are better experienced live than through televised or display live coverage.
In a few months millions of people the world over will be captivated by the valiant athletic London 2012 Olympics Games scheduled to hold from July 27 to August 12, 2012.
While many will only dream of being at the Games, Firstbank Nigeria has offered its customers nationwide gratuitous opportunity to experience the exhilaration live from the Olympic stadium.
Nigeria's Number One Bank Brand, FirstBank of Nigeria Plc as part of its innovative ways of rewarding its customers recently presented 10 customers a dream all-expense paid trip to London for the games. The lucky winners emerged from the recent quarterly draws of the Bank's ongoing 'FirstBank Save & Excel Promo'. FirstBank's Head, Marketing and Corporate Communications, Mrs. Folake Ani-Mumuney, says the Promo represents the Bank's way of rewarding customers for their loyalty whilst encouraging them to imbibe a healthy savings culture.
With many financial institutions experiencing a decrease in profits, banks are vying for new business. Unlike its contemporaries who offer free pens and giveaways to attract new customers as they sign up for accounts, Nigeria's number one bank has raised the stakes with all expense paid prize trips to the London 2012 Olympic Games and lots of other gifts for both new and old customers.
According to Ani-Mumuney, FirstBank and the Olympic Movement share a rich pedigree of being organizations that have been promoting excellence, social responsibility and respect for globally acclaimed ethical principles for over 100 years of existence. 'We see the promo as an opportunity to reward our customers who have been instrumental to making FirstBank the nation's foremost and preferred financial services group. These 10 lucky customers will receive a return ticket to United Kingdom, hotel accommodation, and allowances during the games, amongst other interesting prizes on offer in the promo,' she adds.
The Bank's spokesperson says 565 winners have already emerged following three draws of the Promo as the financial institution continues to lead efforts geared towards enhancing a healthy savings culture in the nation and encouraging the unbanked to embrace the financial services system.
At the last draw, a total of 197 customers of the Bank won various prizes including: 10 Olympic Package Winners, three Peugeot 307 Saloon Car Winners; 46 winners of N50, 000 cash; 46 winners of LCD Television sets; 46 winners of Home Theatre sets; and 46 winners of chest freezer.
The promo which runs till December 2012 still has nine Peugeot 307 saloon cars up for grabs during the quarterly raffle draws, while other prizes will be won at the monthly draws.
To qualify for the quarterly draws, customers need to save a minimum of N20, 000 incremental deposit for each of the three months consecutively. Customers who maintain a minimum single deposit of N60, 000 single deposit untouched for three months are also eligible for the quarterly draws.
To qualify for monthly raffle draws, the Bank's customers need to save a minimum of N20, 000 incremental deposit for one month.
As the Official Banker to the Nigeria Olympics Committee, FirstBank would facilitate cashless transactions and provide platforms for various financial transactions during the London 2012 Olympic Games through its alternative banking channels.
FirstBank would be offering seamless Internet banking services and mobile money services with its FirstMobile and FirstOnline solutions, among others, to members of the Team Nigeria, customers, tourists, and Nigerians in the Diaspora during the games.
'With FirstBank, there are no banking borders; we offer a platform for our customers to transact their businesses from any part of the globe. The Bank's array of cards which are accepted worldwide, will also enable different transactions across multiple channels including Automated Teller Machines, Point of Sale terminals and the Web during the event,'Ani-Mumuney asserted.
Incentives in the form of merchandise, travel awards and cash are an effective way to keep the customers coming back. Strong customer loyalty is important to a bank's health. Research has shown what we know instinctively- that building lasting customer relationships translates directly to bottom line profitability. Conversely, losing customers leads to loss of employees and investors-and lower earnings and stock prices.
'FirstBank Save & Excel Promo' is a good loyalty programme that will enable the bank to build personal, loyal and customer-centric partnerships.
Banking organizations that engage in quality promotions attract more businesses, sustain existing clientele and continually delight loyal customers will undoubtedly be successful in this age and beyond.special cup, a pet he adores, and an obsession with a famous teenage boy.