ASUU Accuses Minister Of Sabotaging Pact With FG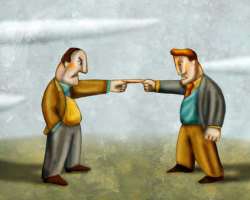 By Hisham Habib& Jaafar Jaafar Kano
The Academic Staff Union of Universities (ASUU) Kano chapter has accused the Minister of Education of not complying with the directive given by the vice president to take necessary steps to ensure the resolution of the industrial action by refusing to take the draft copy of the negotiated document to the Federal Executive Council meeting.
The zonal coordinator of the union Comrade Abdu Baffa told newsmen yesterday that government was not willing to sign the agreement it reached with the union. He said government bureaucrats had trivialized the agitations and the cause for which the union embarked on strike, saying they had down played their cry for better funding for the education sector, reducing it to wage increment. On state universities, he noted that the agreement did not compel the states but rather recommended benchmarks for each university.
Comrade Baffa said the union out of respect for the vice-president, convened a meeting on the 8th of August and reviewed the situation, noting that it was not the first time the Presidency was intervening to get ASUU to suspend its strike. He pointed out that they would have suspended the strike, but for the fact that with one week wasted out of the two weeks granted by the vice president, the union was not sure the involvement of the vice president would yield any positive results.
The coordinator who was with members of the union, including the immediate past president of the union comrade Abdullahi Sule Kano said the Federal Government had insisted on deregulation and therefore there was the need for the university councils to be financially autonomous to prevent draconian instructions from bureaucrats.
|
Article source