Ibori Slammed 13 Years Behind Bars For Laundering State Funds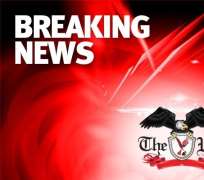 …. How Former International John Fashanu's Testimony Saved James
SAN FRANCISCO, April 17, (THEWILL) – Chief James Ibori has been sentenced to 13 years in prison by Judge Anthony Pitts of the Southwark Crown Court.
The judge passed the sentence after listening to last minutes pitches by both the Prosecution and Defence.
Ibori's lead counsel, Mr. Nicholas Purnell, QC in his mitigation speech pleaded with the judge to be lenient in prescribing a jail term for his client who he said contributed his fair share to nation building, including crediting him with the relative peace and development in the oil rich Niger Delta as well as banking reform. Purnell also tendered letters of gratitude addressed to Ibori by key institutions including a letter from British Airways thanking Ibori for helping to restore BA's daily flight to Nigeria.
Purnell said these showed that Ibori didn't just go into government primarily to embezzle funds as being pandered by the Prosecution. He urged the judge to also take into consideration Ibori's young children who still need their parents to care for them.
However, the joker for the Defence and Ibori was the surprise appearance of famous former international soccer star, John Fashanu, who mounted the witness stand and gave a glowing testimony in support of Ibori's person, character and achievements as governor of Delta State. He said Ibori's rule impacted positively on youths in the state adding that the former Governor constructed several stadiums to encourage youth development.
After John's well-articulated speech, Judge Anthony Pitts admitted it as new evidence and adjourned for about 2 hours saying he had to rewrite his already written sentence following the submissions, which he described as 'new evidence.'
While handing Ibori his sentence when the court resumed, Judge Pitts said his assets would be confiscated as part of the process.
He said Ibori committed serious crimes and ought to have been given the maximum punishment.